Brocade Valentine
you forget I have a gypsy heart
listen to the wild
Discord Handle:
Amanda8196
IC Information
Forum Stats
Relations:
Mother:

Velveteen Silevue


Father:

Dirge Valentine


Siblings:


Same Litter - Weaver Valentine, Hyacinth Silevue, Calla Valentine
Younger - Cleome Valentine, Lace Valentine, Toile Silevue, Dahlia Valentine


Children:




With Ragna Eklund:

*Skadi Eklund, *Sindri Eklund, *

Steinarr Niequist


*he has no idea these children exist


With Morgana Revlis:


1st Litter: Velour Valentine, Taffetta Valentine, Tattersall Valentine, and

Intarsia Valentine


2nd Litter: Angora Valentine, Tweed Valentine, and Grenfell Valentine


Aunts & Uncles:

Isabella Heiwa




Cousins:

Delfina Heiwa, Ondine Heiwa


Nieces & Nephews: Krios Heiwa
History:
Brocade Valentine is originally from a nomadic gypsy-esque gang (sometimes referred to as the 'travelling people') in the french-speaking region of Toronto, Canada. Situated in hostile territory, Brocade became frequently involved in skirmishes with various rival gangs. It did not take him long to join a Squadron made up of Jacquard Lefevre, and couple Etoile Montgomery and Ferdinand le Petit. During a routine attack, Brocade mistook Ferdinand for the enemy and struck him down.

The brutal accident caused the Squadron to fracture. Brocade and his youngest sister decided to leave Ame Rouge in pursuit of their siblings. Following correspondence and word-of-mouth, the two eventually found their way to Salsola and were reunited with their kin.

Brocade participated as a soldier in the second Boreas War and the war against Inferni. Brocade was hired by the then Lord Commander Lokr Revlis to keep an eye on and train his daughter, who had been harmed in a skirmish related to the war. These lessons led to a complicated relationship that continued even as Elphaba's ambitions saw her usurping her Grandmother and becoming the new Leader of Salsola in 2018.

It did not take long for Etoile Montgomery to come hunting for the man that killed her lover, and she joined Salsola in an effort to assassinate Brocade. She plotted for months to lure him to her and destroy everything he had built for himself. This culminated in her untimely death as her plot was realized and she was strangled to death by Elphaba Revlis.

Brocade attempted to take his niece, Symre Rask under his wing when she joined Salsola proper from the Outpost but it did not take long for him to realize that she was not interested in The Shield. After his cabin burned down (which was unknowingly done by Symre), he switched his focus and took on a new Associate, Torin de le Poer.

After confessing his feelings (what were you thinking) to Elphaba they argue vehemently as he asks her to be his wife - a request which is declined. This results in an arranged betrothal to Morgana Revlis during the Last Supper and Brocade is forced to attempt to reconcile his feelings for their Boss. The happy couple FINALLY wed on Beltane (May 1st, 2020) at the suggestion of Torin and his sister Sionnan. Shortly after their wedding, Morgana gave birth to their first children: Velour, Taffetta, Tattersall, and Intarsia.

In November 2021, they welcomed their second litter: Tweed, Grenfell, and Angora.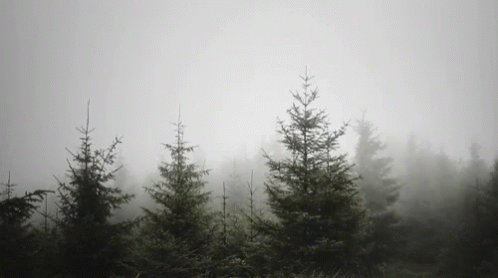 Time Spent Online:
(Hidden)