18 August 2019, 02:34 PM (This post was last modified: 5 August 2020, 01:30 PM by Fennore. Edited 6 times in total.)
Welcome to New Caledonia
(If you're looking for the rank table, it's moved to the wiki! Check out where your character places on the NC hierarchy, see your Co-Ranks, and keep up with the Honor Leaderboard
here
!)
Be welcome! The days of Old Caledonia are behind us, but not nearly forgotten; with faces new and old combining to form a new culture for our Kingdom, we are each a thread woven into the colorful tapestry of New Caledonia — all being fed through the Loom of Fate.
The Realm invites you to our
expansive territory
,
lush history
, and active player base! There is much to explore:
monthly thread prompts
,
engaging Co-Ranks
,
friendly pNPCs
,
cooperative Guilds
, a fun
Pack Game
(aka Honor), and even our own
Grand Quests
!
Gather beneath our banner... for your journey ends here.
You are home.
What's Going On in NC??
To be honest, it's kind of hard to remember to update this page with the recent board migration and emphasis on the external Wiki! ;o
To that end, we encourage our members and prospective to look to the Wiki for more information, as well as our Discord server and most recent newsposts to stay informed. Every major event and update is regularly announced in our Discord, so you'll never miss out on shenanigans in the Realm! If you have any direct questions, feel free to reach out to NC Leadership via DM or PM, details listed below. <33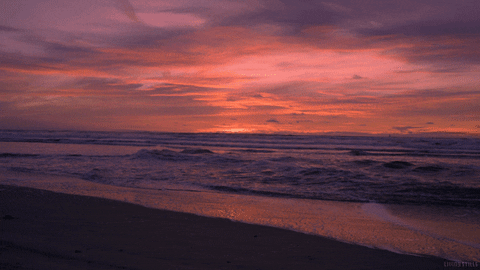 Caledonian Spotlights
Time to highlight some cool characters and threads in the Realm! Behold...
⪼ Featured Adoptable
The son of the ex-Ursarchon and previous Lord-Regent Athras,
Evariste
is a character with endless potential. Born to not one, but
two
separate pack leaders, Ev may well have a superiority complex — or maybe he's humbled by the experiences of his parents! However, without his Old Caledonian father in the picture, how will he learn and grow from the Realm he left behind? Will he take heavily after his mother, Saga, or turn back to the old gods for guidance?
Be sure to contact
Vida
for more information if you're interested! Additionally, if you're looking for our other available Old and New Caledonian adopts, click
here
!
⪼ Featured Thread
Looking for something spicy to read? Look no further! New Caledonia always has some popcorn-worthy drama going on, and we're always itching for the next hot goss. 
Fresh off the good times of the Call to Court, resident couple
Toraberā Tanaka
and
Kalypso Savoy
are facing an... interesting situation, to say the least. They've had six kids together, build a wonderful house, advanced their careers to new heights — so what can possibly go wrong when Tora wants to finally
tie the knot
? Apparently a lot! Bust out the gasmasks, because this thread gets downright nuclear.
Questions?
Feel free to reach out to NC leadership,
Amanda
and
veldt
, if you need help with anything! We're super approachable and always willing to answer questions, have a little brainstorm sesh, or just chat. 8>
Alternatively, you're welcome to
PM the NC OOC Account
for suggestions, proposals, or any maintenance tasks that you'd rather keep private. <3