16 February 2013, 05:56 PM
[html]
Can this be back-dated to sometime in January?[290]
The night painted the sky a deep purple and breathed a thick fog that clouded up the cool air. It looked to be rather dark outside, and the cold air was beginning to nip at the young coyote's toes. Looking up at the castle that stood before her, Nora couldn't help but feel a pang of curiosity mixed with a very strong fear. It was this curiosity of hers that lead her to, very cautiously, walk inside the mighty fortress.
A shrill, piercing shriek erupted from the canine's throat as she felt a small little spider tickle the very tip of her ear. Fearfully, she shook her head - the spider flying off of her ear and landing back on the ground. The luperci ventured forth - her head held high, which was rather unusual for her, and her tail waving, in a seemingly confident manner, in the air. The girl wandered into a small room - noticing the wooden door that was left ajar. As soon as she stepped into the room, the door slammed shut; leaving her in the dark since there were no windows.
Her breathing grew heavy. "Oh no! I shouldn't have gone in here in the first place... I'm going to die! I'm going to die!" she thought to herself as she began to panic. The coyote turned back toward the door and scratched nervously at it - her long tongue drooping out of her black muzzle. The female then walked away from the door; starting to pace around the completely dark room. She felt like she was blind. While pacing around, she tripped and tumbled down the stairs; landing on the floor below. Now, with bruises and scratches all over her, she needed help.
<style>
.norabysyringe002 p {padding:6px 15px; margin:0px; color:#000000}
.norabysyringe002 p.first-line {text-indent:30px;}
.norabysyringe002 b {color:#ffffff; letter-spacing: -.3px; }
.norabysyringe002 {background-color:#2E4C57; background-image:url('http://imgboot.com/images/RoTTricky/noratable2.png'); background-position:top center; background-repeat:no-repeat; }
.norabysyringe002 .text {font-family: arial narrow, serif; font-size:9.5px; opacity: 0.6; letter-spacing:.5px; word-spacing:2px; line-height:11px; width:600px; text-align:justify; padding:270px 0px 10px 0px; }
.norabysyringe002-border {width:600px; margin:0 auto;}
</style>[/html]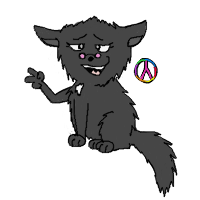 derptar by westy / avatar by nat
post/graphic log