26 February 2013, 04:58 PM
[html]
[--]
set before the RO I just made ^^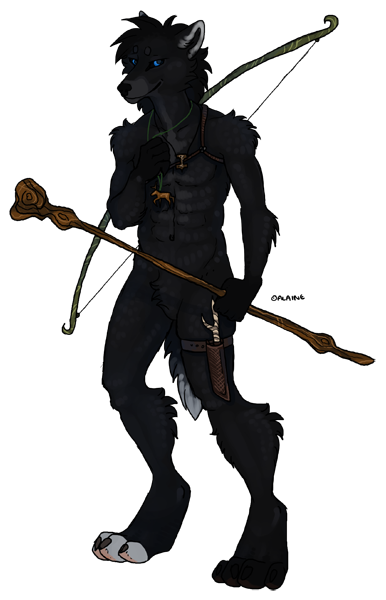 Teme Optime is by Alaine!

Settling into a pack had seemed like a foreign idea to Temeraire when he and Lena had left Vinátta. They wanted to see more of the world, experience more things and tying oneself down to a pack didn't seem the best idea. However, there was comfort and safety in a pack, the security of a home. Since the Tournament, Temeraire had been doing his best to explore these lands. He'd been pleased to find woodlands around here and he'd explored the heights and the canopies as much as he'd searched the grounds. The forest was no as extensive as Vinátta's firs, but he could at least disappear for a few hours up there. It was a relief sometimes, to shroud himself in the shadows of the trees.


It had, however, caused him to think about his own home. Vinátta was such a long way from here and he'd left a lot behind. He knew he would have to return there soon, to let everyone know where they were and that they were doing well. He wondered whether Lena would want to come with him, or whether she would stay behind. Travelling with the girl certainly had its advantages and Temeraire found the half grin that usually adorned his face stretching just a little wider. His thoughts that then turned to the foal he'd left in his fathers care- Helexia probably thought she'd been abandoned. It had sparked off a curiosity- the male had seen the horse race and knew there to be equines in the Court. Perhaps he could bring her back here.


He followed his nose to find the stables. They hadn't been far from where he'd been contemplating his foal and as he approached, he liked the look of the area. It seemed sturdy enough and there were others horses here. For a moment, the shadow prince stopped and looked, before wondering if there were others around here. "Hello? Is there anyone here?" He called out, white rimmed ears flashing back and forth to catch any sounds from the stables.

<style>
#artTXT {
font-family:'trebuchet ms', tahoma, geneva, sans-serif;
font-size:13px;
width:95%;
margin:0px auto;
line-height:18px;
}
#artTXT p {
text-indent:50px;
padding:0;
margin:10px 0;
}
#artTXT p.sieImage {
text-align:center;
text-indent:0;
font-size:11px;
font-style:italic;
float:left; margin:5px;
}
#artTXT .txtooc {
text-align:left;
font-size:12px;
font-family:georgia, serif
text-transform:none;
line-height:16px;
font-weight:normal; }
#artTXT .txtooc .word { font-weight:bold; font-family:arial, helvetica, sans-serif; font-style:normal;}
#artTXT b { letter-spacing:-.5px; font-family: georgia, serif; font-size: 12px; }
#artTXT u { text-decoration: underline; }
#artTXT b:before { content: open-quote; font-family: georgia, serif; font-size: 15px; }
#artTXT b:after { content: close-quote; font-family: georgia, serif; font-size: 15px; }
#artTXT b.npc { letter-spacing:.5px; font-style:italic; font-weight:normal; }
</style>[/html]
[html]<style>@import url('http://fonts.googleapis.com/css?family=Amati+SC');table.temSignature {width:500px;height:100px;margin:10px auto;}.temSignature td {text-align:center;font-family:arial, helvetica, sans-serif;font-size:14px;line-height:16px;}.temSignature td.name {padding:25px 0 10px 0;font-size:40px;line-height:20px;font-family: 'Amatic SC', 'times new roman', times, serif;text-shadow:#2B2B2B 0 0 2px;letter-spacing:-1px;}.temSignature td.links {font-size:15px;}.temSignature td.note, span.note {font-size:11px;font-weight:normal;text-transform:lowercase;line-height:14px;}table.temSignature a { text-decoration: none; }</style>
<table class="temSignature" id="NAMETWO" cellpadding="0" cellspacing="0"><tr><td rowspan="3"><center><img src="http://i1088.photobucket.com/albums/i327/honey-pie1/Souls/temep.png" height="150"></center></td><td class="name">Temeraire Stormbringer</td></tr> <tr><td class="links"><a target="_blank" href="http://wiki.soulsrpg.com/index.php?n=Characters.TemeraireStormbringer">Character Wiki</a> &middot; <a target="_blank" href="http://www.soulsrpg.com/forum/viewtopic.php?f=13&t=895">Post Log</a> &middot; <a href="http://wiki.soulsrpg.com/index.php?n=Players.Honey" target="_blank">Player Wiki</a></td></tr><tr><td class="note">Tem is on a trip to Freetown <b>20th-31st May</b><br/>He is in <u>optime</u> form with <b>no</b> clothes unless otherwise specified<br/> Avatar by Alaine, Sig by Nat/Sie</td></tr></table>[/html]