18 November 2020, 01:25 AM
An Alternate Universe
Ok nerds, let's see whatcha got.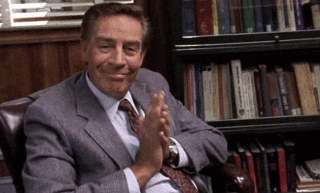 What's happening now?
Tired of the post-apocalyptic world? Want to write about high school for some reason? A fantasy world, perhaps? Magic and dragons? Hogwarts? A coffee shop? Maybe your characters are human(oids) now or maybe they're still Luperci, but they're definitely still in an alternate universe? Well, this time, we're going to reward some of those special, creative juices!
Timeline:
Start:

18th November 2020


End:

7th December 2020

NOTE:

All thread submissions must be turned in by

7 December by 11:59PM (EST)

. Thread submissions and posts made after this cutoff will not be counted.


The public voting polls will close on December 11th.

The contest winners will be announced on December 12th.
How to Participate
To qualify, threads need at least
five (5)
total posts before 7 December at 11:59PM (EST). You are permitted
1 partner with 1 thread with 1 contest entry
. In other words, you should only have
one
chance at possibly winning!
Step One:

Find a partner! Just one!!



Step Two:

Pick one AU from the list!

Mundane Life AU (e.g. Coffee Shop, Florist, Tattooist)

Specific Media AU (e.g. Hogwarts, Daemon, Hunger Games, Pacific Rim, etc.)

High School or College AU

High Fantasy AU

Historical AU (e.g. Regency, Western, Victorian, etc.)





Step Three:

Pick a prompt!

Your characters meet in a ______, when something strange occurs!

Your characters are _______, when an argument gets out of hand!

Your characters are trying to _______, when something goes horribly wrong!

Your characters face a terrible dilemma, but at least there's _______!

Your characters don't want to _______, but there's an offer they can't refuse!





Step Four:

Start your thread in NON-CANON LASKY and mark it with

[AU]

in the thread title! Please include your AU and prompt in the OOC section of the first post!

Note:

You are more than welcome to have multiple AU threads for funsies, however, only

ONE

can be submitted as an entry to the contest. Be sure to choose your AU and prompt wisely, and be sure to mark your entry thread with the

[AU]

identifier!





Step Five:

Reply to this thread with your marked thread entry!

Voting for Winners
At the end of the contest period, we will put each thread into a public poll to determine winners! The categories are thus:
Most Dramatic

Most Adorable

Best Love-Hate

Most AU AU

Prizes
All winners will receive a
custom title
and
this
very cool galaxy icon!