Salsola Decennial Birthday Newspost
➤ One Decade of Thistle and Thorn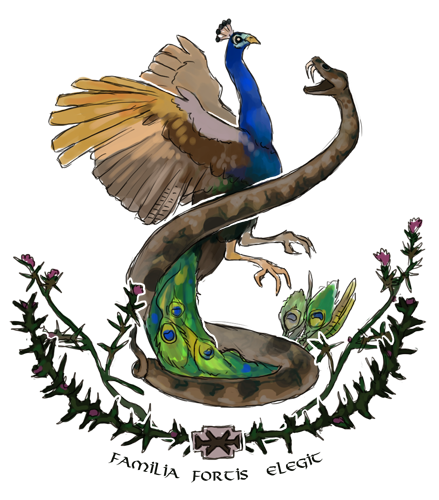 Year IV in the rule of Boss Elphaba Revlis; Late Spring in the Thistle Kingdom
This moon rises as any other. It is a clear spring night in Nova Scotia; There is no dust to tint it red, nor smoke to dye it blue. Pale and light as quicksilver she sails up into the dark ocean overhead, embellished with the flickering lights of our myriad ancestors - Salsolans past, Salsolans present, and Salsolans yet even to be concieved, no more than a hungry glitter in the corner of their parents' eyes.
This same moon has watched over us from the first night of our founding. Her pewter blood spills across our holiest grounds, gilding the old Ruins with ribbons of light, settling on the peaks of round towers, resting on the bones of those who slumber deep in the gnarled Blackwoods. There is no corner that her unblinking stare does not percieve. She watches the stories of each Salsolan unravel from fate's spool, stitched up into the great tapestries of our infamous history. Every servant stolen from the great beyond, every pup born zealously within, every ambitious Outsider who comes to make their mark upon the corrupt and splendid culture that serves to deny them; Their names recorded immortal here, their stories embedded into each crumbling stone, reflected in the dancing lights of every hearthfire.
The moon in all her glory seems to be our only constant. Around us, the earth has evolved, twisting and turning in its sleep like a dreaming giant. The sky has sent its fury against us, a bright red star whose afterimages still dance behind the eyelids of those who lived to see it fall. The sea claiming and rescinding that which it has long faught to swallow. The loch, leeching away its seasalt tears and defecting to the will of the shredded peninsula. All this and more have we survived - huge events, unknowable to the mortal minds, but recorded in our stories nevertheless: The constant promise of chaos.
For the Law as we know it exists only to control the wills of Luperci. Our Law has overcome the wrath and bloodlust of many enemies. Ruthless in its survival, Salsola endures.
A decade. A lifetime. A story made of many stories.
And tomorrow, and tomorrow, and tomorrow, the moon will rise.
Familia Fortis Elegit!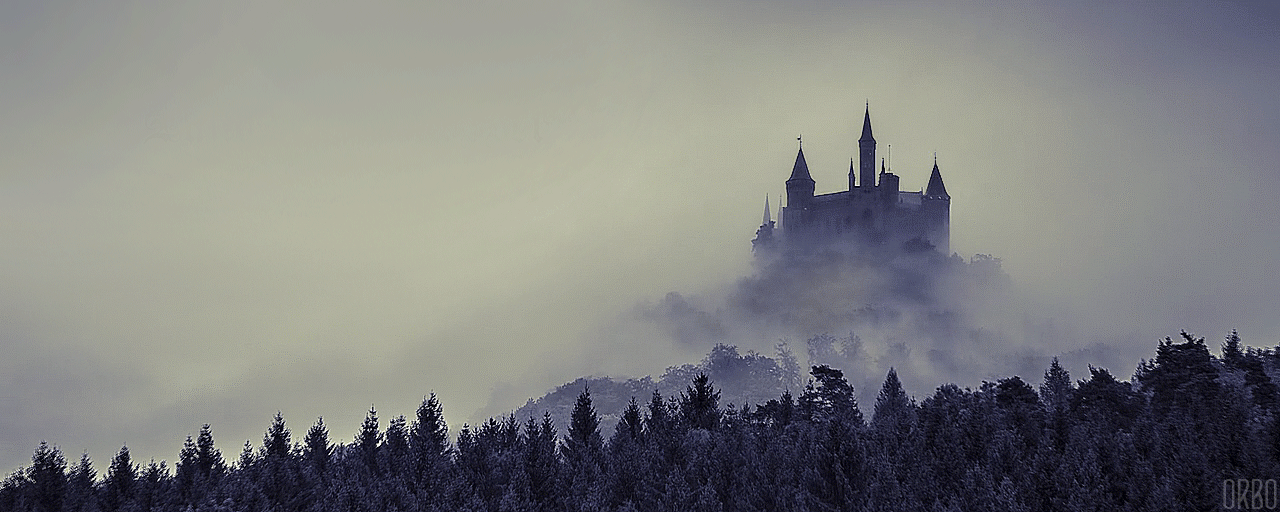 ➤ Happy 10th Birthday, Salsola!
Holy Noble peacocks, it's been
TEN YEARS
since Salsola was founded on
May 7th, 2011
! As far as packs go, this makes us now the second oldest pack in 'Souls History. We'd like to extend a great many thanks to everyone who has been a part of Salsola over the years and helped make it grow and stick around for as long as it has - Here's to hoping for many more years of Thistle Kingdom shenanigans to come!
Some interesting stats and trivia for us to reflect on: In its lifetime, Salsola has had
3 different Bosses
; the Founder and
'Mad King'
Sirius Revlis, the
'Golden Tigress'
Salvia Eternity, and, now, the
'Witch Queen'
Elphaba Revlis. It has had
7 major pack plots
(3 of which were wars!) and has seen
9 board-wide plots
. It has had
over 230
(played)
members
in its lifetime, and has had
101 puppies born
(94 of which survived past 2 months) since it was founded. It has seen the
rise
of 8 new packs and the
fall
of 11 packs in its long, nefarious history.
Most importantly though, our mascot,
Noble the Peacock
, who has been around since the Kingdom's year of conception, is still alive and causing trouble! One bird to rule them all, and in the darkness bind them ;)
Make sure you reply to this post with some form of "HAPPY BIRTHDAY!" if you want to claim your annual Birthday
50 Game points
!
➤ A Message from Us to You!
Ten years marks a long time, especially in the roleplay world! We hope you all enjoy this big birthday bash with all of its many activities, events, rewards, prizes, and baubles to do and to be gained! You all are a big part of what keeps this pack alive and running year after year, and we appreciate each and every one of you all, current and past members alike <3 We look forward to more eye-catching plots to both play out and read, and are excited to see what the future has in store for Salsola and the characters within it!
We also wanted to take a brief moment to express our gratitude in our own way because we're mushy like that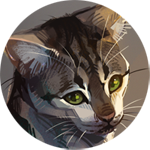 Alaine
—
I can't believe that the baby we made has grown up - ten whole years old! It feels like just yesterday that Sirius and Eris came slithering out of Anathema's tunnels, following the siren song of power; I could never have imagined that the pack they formed together would become all that Salsola stands for today. To my fellow Team SLers, Mel & Song: You guys are the best co-leaders ever, and it has been an honor to write alongside you! To my fellow Salsolans: We've been the good guys, the bad guys, and everything in-between. We've seen births, deaths, wars and natural disasters. A huge thanks to every character and every player who has joined us in this grand collaborative story-telling adventure. Be you a Salsolan past, present or future - I am eternally grateful for the fun we've had over the past decade! May our next chapters be equally as rewarding ♥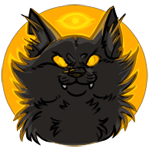 Mel
—
It's kind of crazy to realize that Salsola has existed for a whole decade. For me, a crusty old person, this is a huge milestone – while I've spent twice as long on the forum itself, no pack has managed to endure as long as the Thistle Kingdom! From its inception to present state, Salsola has managed to weave its way into the collective history of our game and the many characters who have come through during their own stories. When my transition from Inferni to Salsola happened, it was a huge shift – and the beginning of one of the strongest leadership teams I've had the pleasure of being a part of! Alaine and Song, you both rock! To all of the players, past, present, and future (
join us, Ed
), thank you for being a part of this massive, ongoing adventure.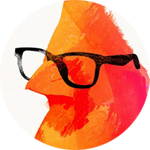 Songbird
—
Awwww, yeaaaah, 10 years, baby
! I haven't been a leader in Salsola for as long as Mel and Alaine have, but, ever since I
joined
Salsola back in 2015, I've had a lot of
fun
! And it's thanks to all y'all — from the
plots
to the
characters
to the people I've
written
with! It's a pleasure chattin', plottin', and writin' with all y'all both on the forum and in the Discord server <333 And, I know that I may not be the most
talkative
or
expressive
individual, but, I have enjoyed all y'all's lovely plots and seeing those juicy (and sometimes heartbreaking) character growth moments! I'm
excited
to see where all these
lovely
and
chaotic
characters go from here! To my
fellow leaders
,
go team
! It's been a blast co-leadin' with y'all! <333 Thank y'all for makin' it as fun and easy as y'all have!
Now
,
LET'S
PARTY
,
Y'ALL
!
➤ A Week of Celebration
Led by
Governor Blair
, a small caravan of Salsolans arrived with a loaded cart from Portland on April 24th. Some members of the Kingdom might have thought nothing of the group's arrival, particularly after the recent events
involving New Caledonia
. Another trade-related ordeal, perhaps? Some of the Kingdom's more astute members might have been suspicious. Maybe it was the caravan itself, or was it the cart with its hidden goods that tipped them that something was off?
For a week, nothing was said, but the Governor still remained within the Kingdom. For a week, a
hand-picked group of lower-ranked individuals
and a few members of the Faction were tasked with curious prep and construction efforts. For a week, nosy bystanders watched from afar and those that dared to ask questions were given vague answers or sent on their way.
On
May 1st
, however, the Kingdom is called together by their Queen. It is in her opening speech that Boss Elphaba proudly reveals a gift to her denizens; an
entire week of festivities to commemorate 10 years since the Kingdom's founding
by her grandfather! The pack is encouraged to enjoy relax and themselves, and make the most of this week of activities!
The festival and its festivities will ICly last from
May 1st - May 7th
.
Foundation Week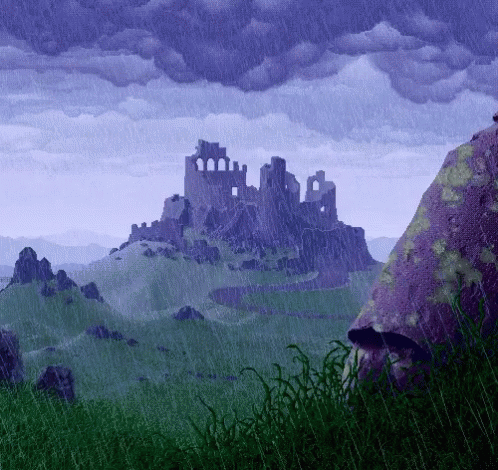 Foundation Week will be a week-long event (ICly) with all sorts of festivities for your Salsolan to keep themselves involved and occupied!
The festival grounds take up a
section of the Pine Barrens west of Millstone Village
. It is there, decorations — flags, banners, and decorative triangles — have been strung up or are staked into the ground. A simple boundary line made up of large boulders and piled, long branches has been crafted to roughly mark off a portion of the forest. Where the trees allow for natural clearings, the ground has been cleared away of debris and replaced with various stalls and game setups. In the open terrain just at the forest's edge, there are even more games set up. There will be plenty of shade, open ground, and cut logs for seating, and there is an obvious, country fair/renaissance festival-type feel about it all.
Go forth! Have fun! Drink, eat, and be merry! There is plenty of do, and only a week to do it all before the Kingdom must return to its daily routines! There are are certain, special events that have been scheduled on specific days! So, make sure you don't miss out! ;)
» Notable Locations
These stalls were erected specifically for this celebration event! They will be up and available to Salsolans for their own private threads during the daylight hours between May 1st–May 7th.
Trinkets Stall

(run by Mirte)

A simple, eye-catching stall with (mostly) Salsola propaganda items available for easy trade.



Available items:

Hand of Eris pins, little wooden peacocks and horses, green-dyed kerchiefs and fabric squares, simple wooden swords, as well as variety of other small items brought up from Portland! Interested if something unique is available? Ask us in

#questions

!




Refreshments Stall

(run by Blanche and Corrine)*

This is a sizable set up that has had a firepit dug out and a simple "stall" built. Blanche and Corrine will be serving roasted meat (venison, rabbit, chicken, turkey, pheasant) and vegetables, simple and quick-to-make meals, as well as simple bread/potato rolls baked in the early morning hours (first come-first serve on these though!). Water and alcoholic drinks are also available (serve yourself!).


*Note: This stall will be unavailable on

May 3rd

due to hosting the

Meat-Eating Contest

.

» Daily Mini-Games
These games and events will be available to Salsolans for their own private threads between May 1st–May 7th! They are mostly self-run (though, you are free to reference various pNPCs helping you out!), and there are no prizes for the events, as they are meant purely for entertainment ;)
Archery range/stands

For safety and instructions, Duncan is available for usage. Individuals may use their own bows or use communal ones. Targets are available for those seeking a competitive game. For those looking to just shoot some arrows, there are haybales with boards sticking out of them that have humorously-drawn faces on them.

1-mile Horse Race

Within a long stretch of open land that expands over a distance of one mile, two poles with flags have been erected. Racers start at one end and race their mounts to the other. Whoever reaches the other end first wins. Racers are permitted to use their own mounts or use a communal one.

Log-Splitting Contest

Test your ability to split logs with one clean cut, or, see how many you can cut before your arms give out! Bonus, you create firewood!

Strength/Pulling Contest

Contestants pull a stone-boat sled over a distance of 10 feet over sand/loose dirt. Rocks are added with each pull. There are two harnesses available for those seeking to pull in Lupus/Secui.

Greased Pig Catching Contest

Operated by Flint, a few of last year's pigs and this year's piglets are greased with lard and are set loose in a pen. The first individual to catch one wins. Some of these pigs and piglets will be used for food for the festival or for the final feast.

Agility Course

A simple course setup with various hurdles with adjustable levels, a single set of weaving poles (don't run into them, they might hurt!), and a 7-foot jump wall. This course is meant to be done in Lupus.

Catch the Rabbit Contest

Run by Cole. Using a quick-release tactic, a weighted rabbit fur is dragged a distance behind a racing horse. Individuals are to race after the "rabbit," and whoever catches it first wins. This game is made to entice one's prey drive and chasing instincts!
» Special Event Schedule
These are special events that are only held on specific days at specific times! Make sure you don't miss out! ICly, this event schedule is posted to the

Notice Board

for member convenience.
» (IC) Prize-Winning Events
Though OOCly run, these games will net your Salsolan

in-character prizes

. Only

played

characters can "sign-up", however, they are more than welcome to give their prize to someone else! All of the winners will be announced on

May 8th

.
» Event Thread Prompts
Need help knowing where to start? Want to participate more, but don't know what to do? Here are some additional Thread Prompts for you to use!
Play one of the daily mini-games! Have a memorable win or an embarrassing loss! Alternatively, make up your own rules for additional fun!

Whoops, it looks like you've had too much to eat/drink! Do you insist that you're not as sloshed as you actually are? Are you regretting your decisions? Are you in a food-coma? Passed out in the middle of the road? Maybe try to play a game for some added hilarity! Alternatively, be the Salsolan that helps this unfortunate soul.

Talk about Salsola's history that you know of, or, learn about Salsola's history from another Salsolan!

Visit the Trinket or the Refreshment stall! Get some bling to commemorate the pack's 10-year anniversary. Eat some festival food or drink some of the honey ale!

Listen to some music! Sing and/or dance with someone! Or, be the unlucky participant of another's antics!

Phew, after a long day of festival fun, what do you do to relax?

Have Noble the Peacock show up in your thread!

OOC Event Prizes
Welcome to our prize table for you, our players! A festival would not be complete without one! In typical Salsolan fashion though, these aren't given out for free! There's a "price" to be paid! ;) See what catches your eye, meet the requirements, and collect your prize!
Event Icon:

Make 13 or more posts this month




3-month Temporary Titles:




F

a

m

i

l

i

a

F

o

r

t

i

s

E

l

e

g

i

t

OR


e

e

e

i

u

e

e

e

i

u

!

Make 7 or more posts this month




Custom Art:




Special Anicomb Event Icon:

The Crest

Participate in 5 event-related threads

Much love and Happy Posting - Team Salsola