7 November 2021, 06:25 PM
A Tear in the Tapesty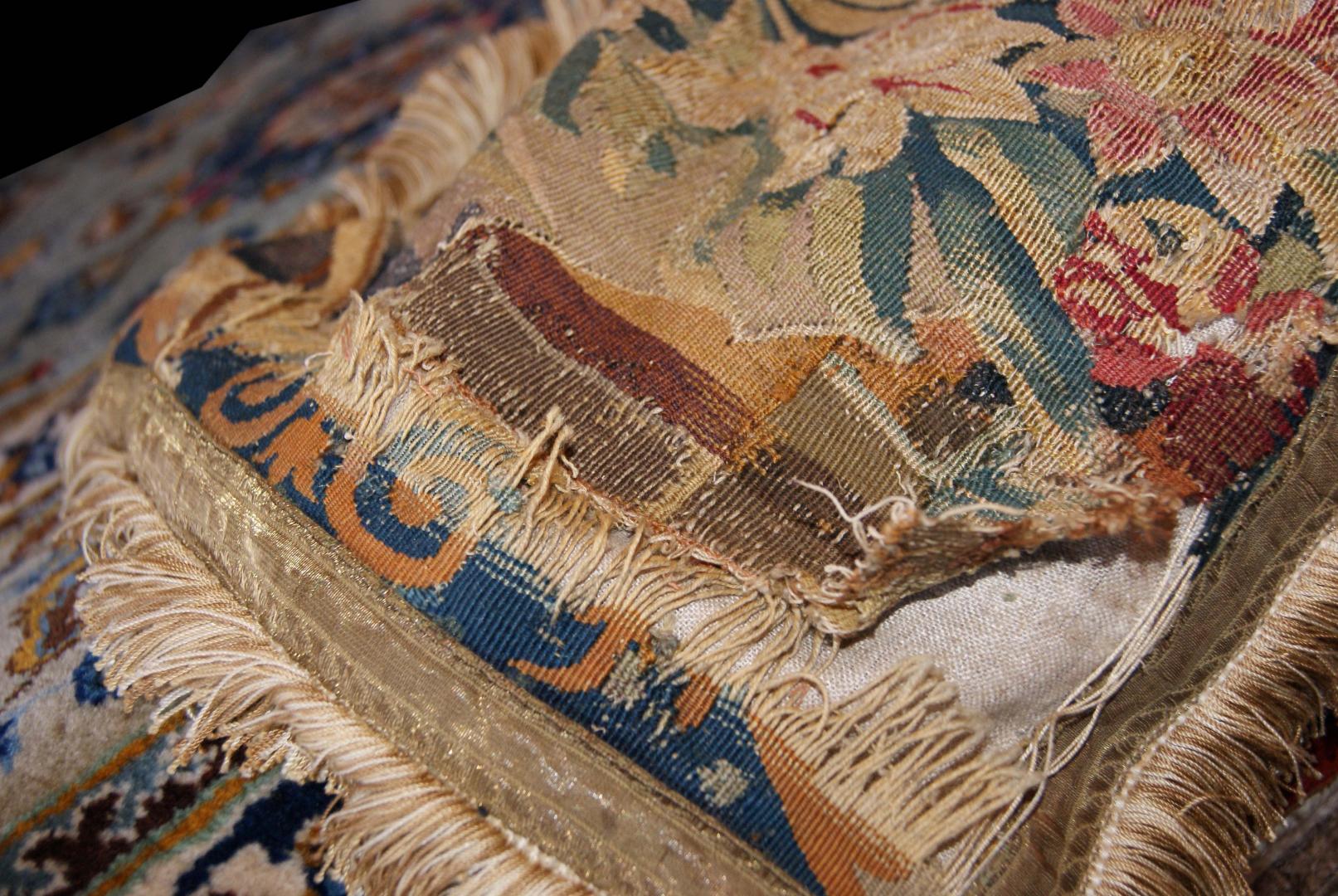 October came and went in a
burst of flame
... All eyes were on the City Square as New Caledonia worked together to tame the blaze.
➼ What's Next?
With each passing day, the cloud hanging over New Caledonia continues to grow. Investigations have revealed little in the way of clues, though more and more eye markings are being found in the forests that surround the Realm. As the nights grow longer, so too do the shadows.
November brings with it new dangers which seek to tear the pack asunder...
Starting towards the beginning of the month, children (defined as characters born in 2020 or 2021) of New Caledonia have begun going missing for extended periods of time.
Strangers
have been lurking about the borders and luring the youth to their camp with promises of good food and stories. When the children return they have small, mysterious favours in hand (tear shaped wood-carved medallions on leather thongs), their memories of the camp hazy and full of uncertainty.
Just who is it that is meeting with New Caledonia's children?
➼ Sign-up to be Lured to Camp!

Reply below with the following template if you'd like to have your character enticed by some enchanting outsiders! Leadership will be in touch about what the encounter will look like and what you can expect for your character.

Code:

[b]Character Name:[/b]
[b]Dates at Camp:[/b]
[b]IC or OOC:[/b] (Would you like this to be played out or OOC assumed?)

Current List:

Note:

Children are not being held against their will and can return to New Caledonia at any time. Silivren and her wife are engaging company, poking and prodding in an effort to find out what they can about New Caledonia and its people. The food and drink served is spiked enough to confuse the children about where they've been and how long they've been gone.
➼ Prompts for a Pickin'
November Thread Prompts:
In addition to our Monthly Thread Prompts, we have created
4
prompts that are more story-focused and can be influenced by your characters! Engagement is key, so involve as many characters as you wish! Discussion of all thread prompts is encouraged in our temporary Discord channel, #tear-in-the-tapestry!
Threads that are claimed will be clearly noted as to avoid doubling up on accident. <3
Claimable Threads:
Someone vandalized Altuan's den. The old bear appears at the edge of Haven, seeking answers and assistance from the Realm.

Someone planted suspicious fire-starting paraphernalia (matches, rags, kindling, glass bottles) near your character's home. Now what?

Have your character complete a patrol and find one of the following: signs of struggle, a bloody dagger hidden in a tree, or a decapitated creature.

The trees at the border have been marked with what seems like endless carvings of eyes and teardrops. Find signs of fresh carvings and follow a trail through the woods - only to discover an abandoned fire pit. A strange burnt figurine is in the charcoal remains - what does it mean?
At the end of the month, all of children are returned… or are they?
Note:
For tracking purposes please mark threads related to the story as 'A Tear in the Tapestry' in the thread subtitle! This will make updating as we go much easier. <3