1 December 2021, 12:59 PM
Spotlights for December 2021
Spotlight Soul
By far the largest and strongest of her siblings,
Hokori Tanaka
predominantly uses her fists for talking and has earned her stripes as an all-around tough gal. While she may come across as simple to some, Hokori is a lot more complex than her peers give her credit for, as evidenced by her relationships with other Caledonians and those abroad. Still, she is definitely not the sort you want to run into in a dark alley if you value your dignity. You just never know what's going to come out of her mouth... or when her fists will fly! Will she continue along the path of a Reaver like her father or blaze her own trail entirely?
Community Soul
There is no Community Soul this month.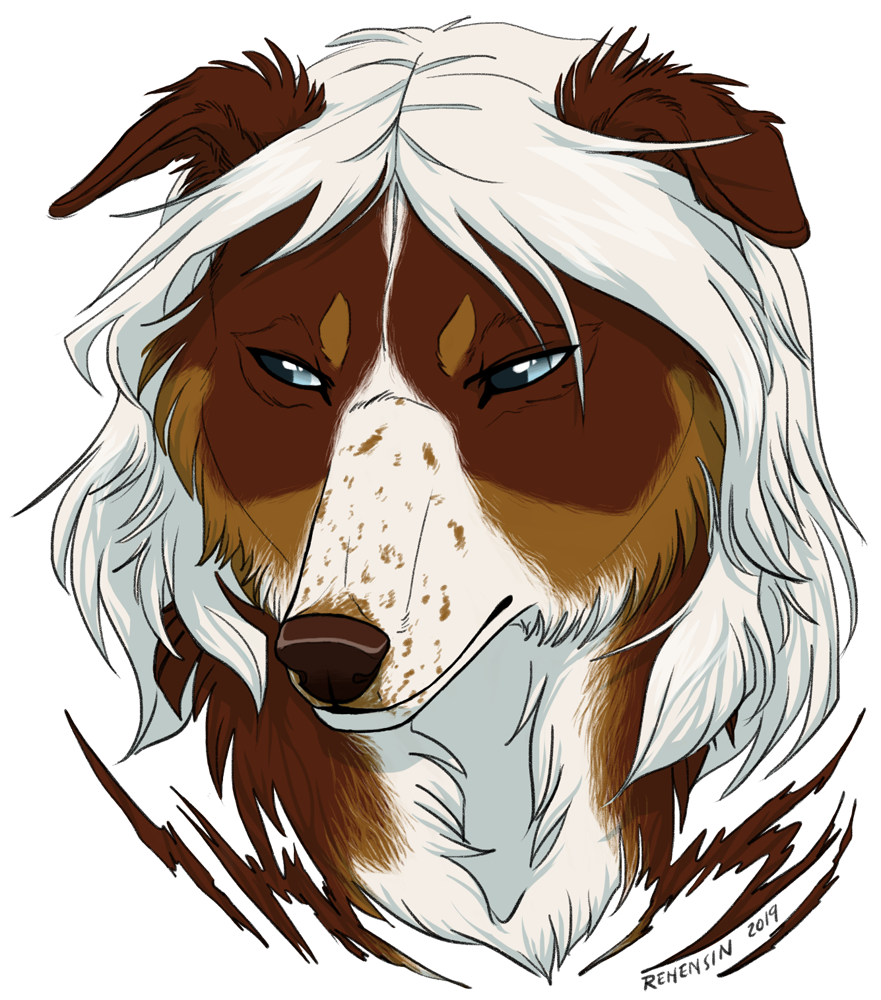 Featured Pack Adoptable
Mirwen Cirith
, younger sister to Maethriel, is currently stationed at New Caledonia's off-board outpost,
the Citadel
. Born to the Aegas clan, she epitomizes the ideals of the iron god, Dúr, by working in the forge and fashioning metal goods like weapons and jewelry. Mirwen is known to have a lovely singing voice and weaves colorful tales of her homelands and gods through song. She and Maethriel relocated to Portland to help establish the Citadel and have been there since; however, she was briefly a part of New Caledonia proper and can easily make the journey back over for a prospective new player!
Check out the
New Caledonia Adoptables page
for information on how to apply!
News & Updates
Winter has properly arrived in 'Souls. While the first snowfalls are light and leave only a lingering dusting, dropping temperatures ensure that soon, especially in the higher altitudes, the accumulation grows. Familiar trails and landmarks become disguised. Prey animals become more desperate for meals and some begin to risk coming deeper into claimed lands seeking food. On the occasional warmer afternoons, clear days feel like a boon – a sharp contrast to the cold and sometimes freezing rain that comes otherwise. As winter closes its hold, this will become the norm. Are the Luperci who call the region home prepared for the season?
Birthday Contests
'Souls celebrated it's
TWENTIETH birthday
this year! This game wouldn't be here without all the dedicated staff and players who keep it alive, so thanks again for sticking with us!
As a reminder, the character census needs your information! Help us accurately reflect the in-game makeup of 'Souls. All Played Characters and NPCs that lived in in-game territories in 2021 qualify!
GET COUNTED!
Wiki Week
Thanks to all who participated! Part of the fun of getting our Wiki updated is all the new information to
stalk
read, and boy did everyone add a lot!
Five hardworking players (San, Nic, veldt, Bees, and Mel) earned their SD card icon, and this year's King of the Wiki is
Mel
(which isn't
super surprising
). Will we crown a new king next year? Only time will tell!
Wiki Raffle Winners:
Custom Title

- Mel


Custom Icon

- San

Custom experimental avatar by Kiri - veldt

Please claim your prizes, either in
Maintenace
, or by PMing the specified artist, by
December 7th
! PS - titles and icons go on OOC accounts!
As our largest and most in-depth archive of information, the Wiki can
always
use your help to ensure the unique characters and plots that play out in 'Souls aren't forgotten! Our Wiki Forum and Discord channel are great ways to get involved or ask for help in getting pages set up.
AU Contest
You have until
11:59 pm ET, December 10th
to complete any entries for our (annual??)
AU contest
. Make sure your threads meet the qualification criteria!
Secret Santa
Keep the spirit of giving alive this year and participate our graphic exchange event!
Yearbook
Can you believe it's already December??? The time has come to submit your character(s) to our Yearbook! Head over to the forum to suggest superlatives and get that info in.
Note:
The Yearbook forum is only visible to the OOC accounts of active and former players.