13 February 2022, 09:32 PM
SNOWFALL
Whilst the weather is far from balmy and spring still what feels a far way off, Del Cenere is anxious and itching for some of that warmer weather. However - this year, as late February crawls in, it doesn't warm, so much as stagnate in temperature.
And then, a coldsnap!
Snow begins to fall with increasing frequency, and while gentle and wonderous at first, over days at a time, the drifts begin to pile up and groaning buildings whisper with subtle threat as they shoulder the blow of increasing windspeeds paired with the weight of ice.
All
of Del Cenere begins to feel the pressure as white-out conditions persist throughout the final days of the month.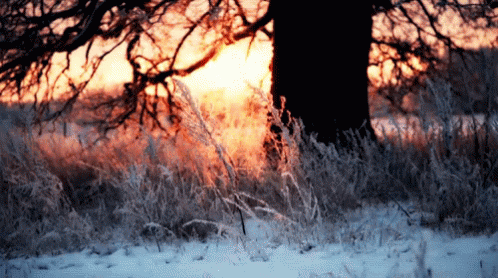 TIMELINE
February 17th-19th


Light and scattered snow flurries pepper the days, with plummeting night time temperatures that make evening traversal uncomfortable with the chill.


February 20th - 23rd


Mild snowfall begins and persists through the days and well into the evenings, with only sparse reprieves that become non-existent by the tail end of the 23rd. Snow starts to accumulate throughout the territory. Nazario and Peony declare a state of emergency, and call upon the Ashen Ring to help distribute aid.


February 24th


Distribution centers for supplies to survive the brunt of the cold are set up within central localities of Del Ceneren citizens: The Parish, Irving and Charmingtown.


February 25th - February 28th


What were mild to moderate storms begin to worsen with minimal breaks between the buffeting winds and sheets of icy snow. Drifts accumulate through the territory and bar off more traversed routes within the territory, and outright close off external routes from Charmingtown. Structures heave under the weight of snow and sustain damage throughout the territory, and folks are snowed in to their homes or the shelters of the Supply Distribution sites. Traversal through the territory is ill advised and dangerous - Ashen are instructed to stay within their homes or the sites in order to stay safe.
SIGN-UPS
AID DISTRIBUTION SITES
» Locations Map
» THE PARISH – ALL-SAINTS CHURCH
Distributor:
Hosea Courtright
pNPCs:
Resurrection de le Poer
,
Dusty Scarborough
Thread Link:
Winter Caps the Rooftops and Shrouds the Earth in Silence
The All-Saints Church is structurally sound and quiet; while there is no hearth, bodies and blankets can comfortably warm the back rooms behind the Pulpit (Resurrection's quarters, to be more concise).
» Lodging Sign-Up
Briarblack

Morris

Calhoun de la Cruz

Sugabear Perrin du Lac

» IRVING – THE ELKHORN
Distributor:
Rafaela Tejada
pNPCs:
Gramma Dill
,
Holly McKenzie
,
Boots McKenzie
Thread Link:
A call, a withering echo
Once home to the Gang's El Corazon, the Elkhorn now stands empty, but ready and suitable to house folks in an emergency. The towering hunter's lodge has a sizable stone fireplace in its main room and a supply of firewood to help keep folks warm.
» Lodging Sign-Up
Bennett Braithwaite

Whisper Mayflower

Theodore Reeves

Esperanza Tejada

» CHARMINGTOWN – PASILLO GRIS
Distributor:
Fredrick Knight
pNPCs:
Paninya
,
Alonso de los Santos
Thread Link:
Stuck in the old cabin house
Pasillo Gris, whilst a long and largely vacant building, is well-insulated from the elements, save for the overhang off the back room with its empty doorway. Its old fireplace is relatively unused and has grown dusty, but will heat the hall effectively, provided everyone huddles in close.
» Lodging Sign-Up
Tallulah Colt

Cassidy Sinclaire

Joaquin Rose-Morales

STRANDED!
Warnings aside, there are bound to be a few individuals caught out in the blizzards. Driven to what little shelter is available - individuals are advised to stay warm as they can while waiting for help to arrive!
» Stranded Sign-Up (Peony Rescue)
Trelawney Courtright

Colter Braithwaite

» Stranded Sign-Up (Nazario Rescue)
Catalina del Bosque

Bisbee Whitesage

Lyla Winthrop

EFFECTS OF THE FREEZE
Cold and persistent temperatures will drive everyone indoors to try and evade the frigid, blowing winds and the snow. As these white out conditions persist, traversal throughout the territory will be difficult, and impossible on horseback! Hidden ice underfoot beneath sheets of snow make even familiar trails rife with unexpected danger.
Roofs may spring leaks, or shudders on houses may break if not secured - the existing settlement of Charmingtown
heaves
and groans beneath the strain - but it's a few of the older houses in Irving that buckle in the snow. The Tipsy Greenthumb, Ol' Reliable, Fiddler's Cabin and the Li'l Moonbeam are lost to time and the elements.
Keep a careful eye on your animal companions, as well - with temperatures as low as they are, some animals may succumb to the freeze, or escape through downed fences!