Salsola October Newspost
➤ A Grand Harvest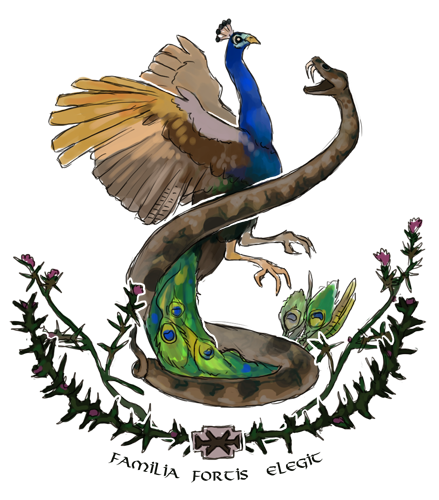 Year V in the rule of Boss Elphaba Revlis; Mid-Autumn in the Thistle Kingdom
The coming of Fall brings with it the start of a tremendous visual transformation that sweeps the rolling hillocks and secret glades of Upper and Lower Tantramar alike. Splendid in her russet tresses, the deep enticing woods grow steadily more gilded with golden boughs and sparce pops of red foliage as bright as a fresh wound. Leaves dry as kindling crunch underfoot along the busy winding pathways that run like veins through the Kingdom Proper. There is a frantic edge to the busy humming of the season; now is the great harvest, the time of chores come due, the hour to reap what has been sown - and all this must be done well before the icy breath of winter blows against our napes!

But there is no need to think of the long cold dark, not quite yet. Let us not get too far ahead of ourselves. There is still so much to be done, and so much of autumn begs to be enjoyed! Not the least of which will be the grand seasonal Last Supper, hosted with voracious extravagance as custom dictates. The feast represents a great spectacle of wealth and providence to all who attend at the behest of the crown, with ample opportunity to flaunt garments styled to what each unique individuals considers to be of value or beauty. Are you perchance a preening peacock, overflowing with gaudy vivid feathers, vibrant and daring as you claim the respect of your peers? Nay, perhaps you are a serpent, with scales that glimmer like precious gemstones, and a mouth full of sweet red poison...

And one surely cannot expect for there to be no challenges nor disruptions over the coming moons, either - for what is Salsola truly, but an irresistable lure for trouble...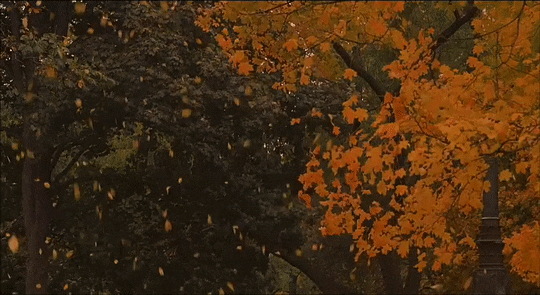 ➤ Mini-Plot
The enemies of Salsola can be found far and wide. While some of these vicious Outsiders have personal vendettas against The Thistle Kingdom, still others see the pack as an opportunity to line their pockets with our wealth. It seems that the changing of seasons has brought with it the latter, as a group of bandits have set their sights on our trade caravan.
Luckily for us, there are eyes and ears everywhere – and an early warning provides Salsola with enough time to prepare a trap of our own.
Are you willing to track down these bandits, or fight to ward off this threat? Salsola needs you!
» CLICK HERE TO LEARN MORE! «
➤ Spooktacular Events
Trick-or-Treat!
With how positively received the changes were last year, we have decided to continue our annual
Trick-or-Treat
event! As in previous years, to celebrate this
spooky
season, there will be plenty of tricks and treats to be found and had around the territory, as well, there will also be goody bags provided at the Last Supper! What you get in your bag though, you'll only know once you open it up! ;)
Territory Bags

— If you're looking to find one of the surprise bags, simply

reply here

— we'll PM you some information about what you find and where you found it!  We'll be looking forward to reading how your character reacts to either their unexpected trick or their surprise treat!



Last Supper Bags

— If you're looking for a goody bag from the Last Supper instead/as well,

let us know in your reply

! There are no threads required for goody bags obtained at the Last Supper, though, they may be just as fun to reference and/or play out all the same!
Of course, not all of these surprise stashes are something "good," however, we promise that none of them will too over the top either.  It could be a trick...or it could be a real treat ;)
Forum Event — Wordtober!
The forum-run event,
Wordtober
, has returned again! Be sure to have a look at what spooky words you can use in your posts this month!
» CLICK HERE TO LEARN MORE! «
➤ Autumnal Last Supper
In the dimming hours of an October dusk, with a crescent moon rising overhead, the sounds of merriment and smells of delicious food can be found wafting from the great Feasting Hall. Torches and carved gourds light the way, while dangling decorations made of wood and bone line the roads. Some say that this spookiest of seasons is a time when the veil between worlds is the thinnest, and in a place like Salsola, where magic is believed to be real, many take this seriously. To this end, the Mafiosi have encouraged that all those who attend this Last Supper do so in disguise – join us at the
Halloween Masquerade
!
Of course, hiding who you are doesn't mean you shouldn't do your best to show your wealth. Citizens of the realm are encouraged to put effort into what they wear. Will you come as a ghost from years past, or a more mundane woodland creature? Is your costume meant to strike fear into the hearts of onlookers, or entice laughter? Have you ordered something special from Portland, one of our local artisans, or is now the time to show off your own crafting skills?
The Last Supper will be held on
October 30th
, with a more relaxed party atmosphere carrying on long into the night.
Tricks and treats are to be found here as well, free for the taking! Information about how to claim one of these can be found below.
» CLICK HERE TO JOIN THE MASQUERADE FEAST! «
➤ Participation Event Icon
After the past
two
years
of running similar events, it feels like it has become something of a tradition to have a hat-wearing critter icon prize for being active in the month of October! Thanks again to Alaine for creating yet another adorable, limited-edition collectable! This year's October participation icon is:

How can you obtain this little guy? Simply make
fifteen (15) or more posts
within the month of October!
All posts must be made on the same character.

This icon will be awarded once per Player in an effort to spread the love! So, if you have two Salsolans that both have over 15 posts, unfortunately, you will only be able to have the icon on

one

of your characters.
➤ Portland Expedition
While the weather and roads are still favorable for wagons and horse-drawn carts, the Mafiosi decide that is time to send one last trading caravan south. Excess goods are crated and tied down for safe travels, and there is hope that they will fetch a wonderful bounty of trade for Kingdom Proper with those that eventually return from the Portland trading port.
With O'Riley Eternity leading the group, the Salsolans will depart in the cooler pre-dawn hours to make their way to Fort Preble. They will leave on
October 4th
, and any returning Salsolan party members will be gone for a total of 14 days round-trip (at minimum). If you'd like your character to join the expedition, please let us know by replying to this post.
Current members attending the trade voyage are:
Erilaz O'Riley Eternity (caravan leader) —

Returning




(aNPC)

Ranger Apprentice Evelyn de le Ulrich
↪

(cNPC)

Bambino Maja de le Ulrich


(cNPC)

Arbiter Argive Hemlock —

Returning



Warden Whisper Eternity —

Returning




(aNPC)

Warden Till Van Ulrich-Lykoi
↪

(cNPC)

Associate Dandy Armistice →

Will "disappear" in-transit per our Outpost rules barring Associates




(aNPC)

Tradesman Julius Valentine
↪

(cNPC)

Family Member Maudlin Greygrief


(pNPC)

Tradesman Mirte Haumann —

Returning




(aNPC)

Confidant Discord Greygrief


(aNPC)

Confidant Spartacus Simone Ulrich
↪

(yNPC)

Bambino Thistle Eternity


(aNPC)

Family Member Atlas Greygrief


(pNPC)

Family Member Flint Gaumond —

Returning



OOC Note:

Per Salsola's policies, it is standard practice for SL Leadership to offload aNPC characters to the Fort Preble Outpost to clean up the rosters in our on-board ranks. If you are the owner of one of the above-mentioned aNPCs and do not wish to see them moved off-board, please PM the OOC Account as soon as possible so that we can discuss exceptions.

Much love and Happy Posting - Team Salsola