Quote:

Ostara Spring Festival

Date:

March 31st, 2013.

Setting:

Vinátta Pack Lands, Jordheim Village

Time:

All afternoon

OOC Info:

This thread is

mandatory for all characters

, you have to post

at least once or your character risks demotion

. If your character has an IC reason not to attend, PM the VN account to let us know. There is no posting order; you may reply as often as you'd like. Closing date will be April 30th. Currently exempt:

Bran Stormbringer, Cody Rhiannon

IC Info:

This event takes place over an afternoon, so you do not have to specify your character's arrival or departure. Your character is free to wander around Jordheim at their own pace, and if they would rather mingle and not participate in any events, that is fine. But! Each of the following pNPC prompts is worth 5 bonus game points, so it is recommended that you check them out! You can only complete one prompt per post, but you're free to post as many times as you like. :) Pack NPCs can be controlled by anyone, so don't be afraid to involve them! Your character can offer to help out, as well as simply taking part.
[html]
Colibri Haki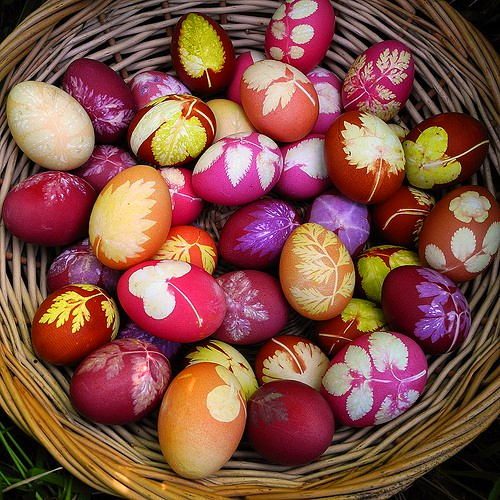 Spring felt like something that needed to be celebrated. For Colibri, the snow melting and the warm sunlight returning was such a relief. Winter was as cold and harsh as ever, and she sequestered herself indoors as much as she could. She had already mulched the gardens in autumn to protect them from frost, and collected all the seeds to dry and save for the growing season, so there was little more for a gardener to do but wait it out. Now the cold had not completely retreated, but spring was in the air, and it put the Sannindi in a rare good mood. There was so much to be done! Last week she and Saul began work on the communal herb garden, and she was pleased with the progress so far. There was time to set aside to enjoy the peaceful festival taking place in their Jordheim village. It was all new to her, as it probably was to Saul and Lilin as well; this was something Miskunn put together, and they would all thank her for it later. Some of their members surely needed the boost of morale; they had lost several packmates recently.
The Godja had spoken of an Ostara celebration honoring the new life and fertility returning to the land, and had instructed some of their packmates to organize activities. She wanted to conduct it on the vernal equinox, but the weather did not cooperate until today. Coli wasn't familiar with the story behind all the eggs, but when she casually asked Miskunn, the Godja replied primly that she should join the storytelling session that afternoon and then she would learn it. Perhaps she would, but for now, she was distracted by the sweet aroma of cooking meat and wine wafting in the air. One of the twin brothers, Jinda or Joonda, was cheerfully stirring a pot of stew over a crackling fire. Coli could never resist free food for long, though she was determined to check all the events out first before taking part in them.

Coli was carrying her woven basket, and it was laden with the little packets of seeds she had made in the fall. They were herbs and flowers, everything she could harvest from her flower patch as well as the communal garden. It was the perfect time of year to plant them, especially since it tied in with the theme of Ostara. As she walked past the humped houses of the village, she thought it might be nice to pass out the packets and let everyone plant something in front of their own hill-homes. They were hardy plants and would rely on rain and sunshine more than they would need any special care.

The timid wolf jumped in surprise when she rounded the corner of the hillock and came face-to-face with a brindle giant of a dog, his muscular frame towering over her. She peered up at him before blinking in recognition - that must be Grit, one of Lilin's friends that she had tasked with patrolling the borders. She had never really spoken to him before, but he was obviously recognizable. His dark eyes squinted down at her, before he gruffly spoke.

"Sannindi. Ain't nothin' on da borders today, but I'll do another lap soon. Need me fer anythin' here den?"

Coli perked up, pushing the basket into his calloused hands. "Um... Y-yes, you are going to pass out these seeds and help your packmates plant them around Jordheim. I'll come check on you, I have to look for my daughters now!" The Vald looked bewildered, staring quizzically down at the basket dwarfed by his hands, but Coli was already padding along the path. Fiora, Farina, and Florina could not miss this!


+623 words
<style>
.colitxt {width:95%; margin:0px auto; padding:10px 0px 0;}
.colitxt p {font-family:georgia; font-size:1em; text-align:justify; line-height:20px; padding:3px 0px;}
.colitxt .line {border-bottom:1px dashed; margin:0px 0px 15px; padding:5px; font-family:'Over the Rainbow', georgia, serif; text-align:right;}
.colitxt p.ooc {border-top:1px dashed; margin:15px 0px 0px; padding:5px; text-align:right; font-size:.9em;}
.colitxt .wotd {border-bottom:1px dotted; padding:0px 1px; text-transform:uppercase; font-size:.9em; font-style:italic;}
</style>
[/html]
[html]
<div class="ColiSig">
<img src="http://i131.photobucket.com/albums/p292/Whistlejacket/colinier-req-sig.png" style="height:250px; z-index:-1; margin:0px 0px -70px;" />

<div class="buttonblock">
<a href="http://wiki.soulsrpg.com/index.php?n=Packs.Vin%e1tta"><img src="http://i.imgur.com/aD7Y5.png" title="Like Norse mythology? You can be a Viking too! Join us!"></a>

<a href="http://vn.soulsrpg.com/members/adoptables"><img src="http://pile.randimg.net/0/51/12793/Buttons.png" title="Wanna join us? Adopt a Vináttan today!"></a>

<a href="http://www.soulsrpg.com/forum/viewtopic.php?f=32&t=239"><img src="http://soulsrpg.com/images/pride/promo/votesouls_88x31_4.png" title="Vote 'Souls! And remind others to vote daily by bumping our voting topic!"></a>
</div>

<div id="signature-icons" class="iconblock">
<a href="http://wiki.soulsrpg.com/index.php?n=Players.Miyu" target="_blank" title="MIYU'S WIKI" class="player-wiki"></a><a href="#" class="reply-slow" title="REPLY SPEED: SLOW"></a><a href="http://www.soulsrpg.com/forum/ucp.php?i=pm&mode=compose&u=223" class="player-contact" title="CONTACT: PM Florina"></a><a href="http://wiki.soulsrpg.com/index.php?n=Characters.ColibriHaki#toc5" target="_blank" title="CHARACTER GALLERY &amp; CREDITS" class="ic-gallery"></a><a href="#" class="optime-preference" title="OPTIME unless otherwise stated. Visibly scarred and bobtailed."></a><a href="#" class="apparel-accessories" title="Wears her Frithr necklace with many rune beads."></a><a href="#" class="character-typical-location" title="Colibri is typically found in Jordheim or at the communal gardens; she rarely leaves VN."></a><a href="#" class="skill-medic" title="Colibri is an apothecary and can administer herbal cures and treat illness."></a><a href="http://wiki.soulsrpg.com/index.php?n=Characters.ColibriHaki" target="_blank" title="COLI'S WIKI" class="character-wiki"></a>
</div>

<a href="http://my.gpxpl.us/Whistle+Winstrate" target="_blank"><img src="http://p.gpxpl.us/zJRY.png" border="0" title="Praise the Helix!"></a>
</div>

<style>
@import url('http://sleepyglow.net/rp/icons/signature-icons.css');
.ColiSig {margin:0 auto; text-align:center; margin:0 auto; }
.ColiSig .buttonblock { margin:0 auto; }
.ColiSig .buttonblock a { opacity:.7; filter:alpha(opacity=70%); transition:200ms linear all; -moz-transition:200ms linear all; }
.ColiSig .buttonblock a:hover, .ColiSig .buttonblock a:active, .ColiSig .buttonblock a:focus { opacity:1; filter:alpha(opacity=100%); }
.ColiSig .iconblock { font-size:0; margin:0 auto; }
.ColiSig .iconblock { font-size:0; margin:0 auto; }
.ColiSig .iconblock a { opacity:.7; filter:alpha(opacity=70%); transition:200ms linear all; -moz-transition:200ms linear all; }
.ColiSig .iconblock a:hover, .ColiSig .iconblock a:active, .ColiSig .iconblock a:focus { opacity: 1; filter:alpha(opacity=100%); box-shadow: 0px 0px 2px #000; }
</style>

[/html]