18 November 2022, 12:50 PM
Profile/Wiki Week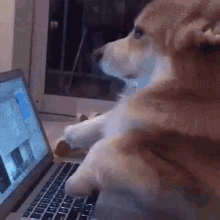 As the stories, legends, and lore of 'Souls continues on into its 21st year, so too does our need to keep its robust history documented and updated — both for posterity and to blow the minds of future players!
Join us in our annual crusade to save more information — now with forum Profiles added to the mix! Take this opportunity to clean up and finish out the Wiki pages or Profiles of older, retired, or dead characters. Clear out those copy/paste templates and write proper summaries! Fill in the Profiles of old or upcoming characters and get your current Profiles up-to-date! Tidy up old formatting or maybe redo an old Wiki page with a new responsive template! Contribute to the collective history pages of packs or the board overall, and earn cool prizes while you do!
To participate,
reply here
with a link to the Wiki page(s) and/or character Profile(s) that you updated. Overachiver spreadsheets are welcomed as always, but be sure we have permission to read them. ;) Remember to include comments to the Wiki edit itself so everyone knows what you edited/added and sign off with your OOC handle! As well, you can update your original post as you make edits to the wiki and gain more entries!
Raffle Timeline and Logistics
Timeline
NOTE:
All raffle submissions must be turned in by
26 November
30 November
by 11:59PM (EST)[/b]. Raffle submissions and Profile or Wiki edits made after this cutoff will not be counted.
Raffle winners will be announced with our December newspost!
What qualifies as substantial?
How to earn Raffle Entries:
Keep in mind!
Prizes
All participants that achieve
at least
100 entries
are eligible to win this event icon:
Additionally, the player with the
most
points will
also
receive:
Raffle Prizes:
Custom Title

Custom Icon

New Regimogi

Custom avatar by Mandi

Custom avatar by Gen