18 November 2022, 12:57 PM
We Got a Blackjack!
That's right! Today marks
twenty-one years
since the 'Soulsverse began. In that time–
Hang on
. Just hold on a moment and let us reiterate this fact because it's a doozy: y'all, we are
twenty-one whopping years old today!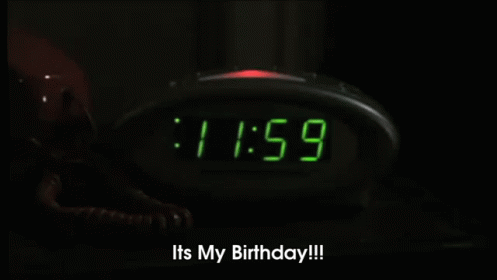 Yeah!
WE'RE TWENTY-ONE
! In that time, not only have we found our footing and taken off running, but we have wisened and grown and matured! We're like an well-aged Scotch or a dang good cheese. And, just like them, we couldn't have made it this far without the incredible support, loyalty, and dedication from all of you zany, magnificent, and ingenious writers. <333
Profile/Wiki Week!
21 years is a long time to make history
, and 'Souls has
a lot
of it! From the feral and lawless early days of Bleeding 'Souls to the official
extinction of non-Luperci
(oh, and humans, too) in recent times, there has been an insane amount of lore, progression, sagas, and tragedy here in the 'Soulsverse. This year, however, we're including character profiles to the mix! Participation is simple: make a
substantial
update to any existing profile or Wiki page, and you'll be entered in a raffle for a prize! The more pages or profiles you update, the more raffle entries you'll have.
Timeline:
Ends:

26th November 2022

The raffle winners will be announced with our December newspost!

Prizes:
Event Icon

Raffle Prizes: Custom Title, Custom Icon, New Regimoji, Custom Avatar

Birthday Post and Vote Raffle
Our annual birthday raffle returns! This year, in addition to making an IC post, you can qualify for more raffle entries by
voting for us
on our big list of Topsites!
Timeline:
Raffle 1:

18-19 November


Raffle 2:

20 November


Raffle 3:

21 November


Raffle 4:

22 November


Raffle 5:

23-24 November

Prizes:
Tangible Prize Packs (with Digital Surprises????)

Build-A-
Bear

bNPC

Want to see what happens when ya'll collaboratively concoct a character?? Take this survey to build our next bNPC!

Prizes:
THE BNPC(S) WE MAKE ALONG THE WAY

'SoulsRPG's Ultimate Trivia Crossword!
Whoa! This is way more intense of a crossword than we've done before! Put your 'Souls knowledge to the test by figuring it out! (Questions mostly cover more recent history, 2015+, so maybe it isn't
that
hard? HMMM.) The crossword will tell you when you're right or wrong for your peace of mind.
Once you have your puzzle filled out, send a screenshot of your filled out puzzle to the
'Souls Assemblage
account with a PM Subject title of:
2022 Bday Crossword Puzzle Answers
. The
first THREE players
to turn in their crossword puzzle with the
correct answers
will win an exclusive icon~!
Please refrain from discussing the puzzle with others until winners have called!
CONGRATS TO LARKI, BUDSKULL, and MYST, who are too dang fast. u_u
Of course you can always complete the puzzle at your leisure if you don't want the prize. :)
Prize:
One more thing!
There is one (1) new
Kiritar available
...
OH YEAH WAIT
Also
this is happening
.