1 December 2022, 11:10 PM
Salsola December Newspost
➤ The Long Dark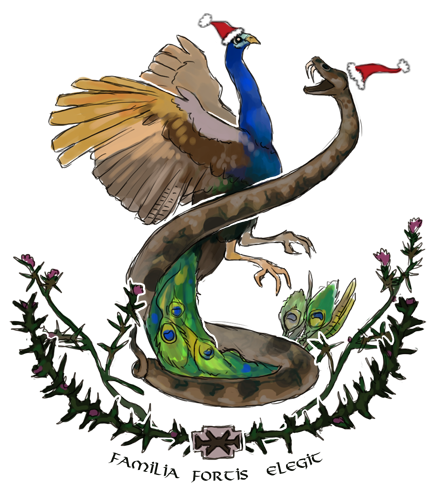 Year V in the rule of Boss Elphaba Revlis; Early-Winter in the Thistle Kingdom
The long dark night has finally come.

Winter never dies. She bides her time, slumbering at the very peak of the Halcyon range while the other seasons pass steadily by. We feel her presence in the icy Pictou melt year-round - a constant reminder of the darkness that waits, lurking in every shadow, nestled deep in every secret heart. As her strength returns she bleeds the sun, slowly and steadily sapping its strength. Each day it rises later than the one before, and sets pale and wane sooner than the last. This is the season of the cold, vampiric moon, her white eye unblinking as it gazes down on all the little lives below.

But this is not our first winter. We have survived her treachery and her ruthlessness many, many times before. Some among us even welcome her frigid breath and icy teeth, which slow the prey and make ease for the cunning hunter. Only by the coldness are we reminded of our own vital and ferocious warmth - bodies full of vim and vigor, eager and hungry for survival, keen to rise to the challenge of another bleak dawn.

The first snowfall of the season heralds her true arrival. Winter has come once more to stay - do you make of her a welcome guest, a foe to be conquered, or a trial to be endured? With the harvest season behind us, we take stock of our varied goods, and think calculating thoughts about how best to use their value. Neighbors near (but not always dear) become viable options for essential trade. Do you have what you need to survive the bitter cold? And if not - how do you intend to get it?

It is best to be prepared, lest we find you eternally sleeping when the ice finally melts in Spring...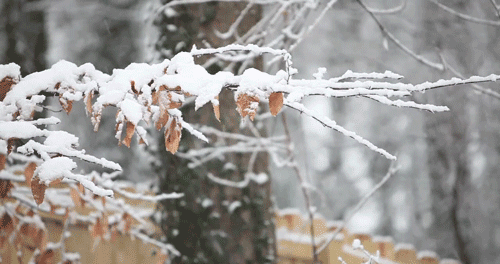 ➤ Saturnalia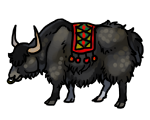 The fall of the first snow marks the official start of the winter season, as well as the beginning of Salsola's annual
Saturnalia
tradition!
The cultural event begins with the tradition of
gift-giving
...
anonymously
. These gifts can range widely, from something rather simple, to something quite useful, to something overly luxurious. It's all up to the sender! Gifts can be given in a multitude of ways, though, whichever method the deliverer chooses, the intent is to remain anonymous all the same. This part of the event is often tied to our
Salsolan Secret Santa
, however, you are of course welcome to have your own threads unrelated to the sign-ups too. Feel free to make use of our
Yuletide Yak
gift-delivering service this year for your Saturnalia-related threads or OOC assumptions! Bambinos, especially, should expect some extra little surprises; from tasty treats made by
Blanche
to simple, wooden crafts made by
Flint
! ;)
Under the moon of
December 29th
,
Saturnalia Eve
will be held, with the
Banquet
to follow on
December 30th
. Keep your eyes peeled for these threads, and be sure to check our Discord channel for voting for this year's prestigious
Lord of Discord
!
Remember! If you have a thread related to Saturnalia (
e.g. gift-giving, participating in the Saturnalia Eve sacrifice, attending the Banquet
), you can earn the Freshwater Trout Anicomb!

» [S

3

] Salsola Secret Santa & Sign-Ups
Tied into our annual event and in honor the passage of another successful year, Salsola will be continuing a proper tradition — the yuletide gift exchange! Much like the board-wide exchange generally run this time of year, members sign up to give and receive gifts — Very unlike the board-wide exchange, however, the gifts will be
In-Character
rather than graphical.
As Luperci have no idea who the heck Santa is, the coven and those likewise associated are more likely to use the old archaic term
yuletide
IC to describe this event and this festive time of generosity and cheer!
➤ ✦NEW✦ Thistle Market
After much consideration, Team Salsola has decided to test out some new content in our very first,
multi-pack

open

event
! Much like how Casa di Cavalieri has had sporting events in the Spring, and Del Cenere Gang has the Lancaster Stockshow at the end of summer, Salsola will be attempting to test run having open-border content for players to do for the winter season!
Salsola will, for the first time ever, be opening up its
Marketplace
within its
Amherst
territory claim to
all
Outsider traders, merchants, and vendors — be they Cavalier, Ashen, Caledonian, or Loner alike! This event will ICly run from
December 11th - 18th
.
» CLICK HERE TO LEARN MORE! «
➤ End-of-Year Reminders
Yikes! The time feels like things have snowballed! The end of 2022 draws ever closer! Cram for those exams! Finish those last-minute gifts! Get your holiday plans in order! Submit your
Yearbook
entries!
But, most importantly, don't forget to give yourself a break! ❤

Much love and Happy Posting - Team Salsola