[SP] Literally Literature
About
So you've heard of this magical place within Sapient's Government Estate known as the library? Well, that's a good start! And if you haven't... where the heck have you been! You see, it's been something leaders have been pondering for some time... what exactly does our library contain?! What secret wonders can be found lying in wait in this beautiful place?
Well, it's about time we stopped pondering and did something about this predicament! Whilst there is undeniably unspecified books and documents present, we are tasking you, our beloved Sapiens, to help add some luperci authored contents to our library!
Plus, writing things and creating documents is now a key element of earning an AoS, so why not kill two birds with one stone?
Leadership cannot promise no birds were killed in the making of this event.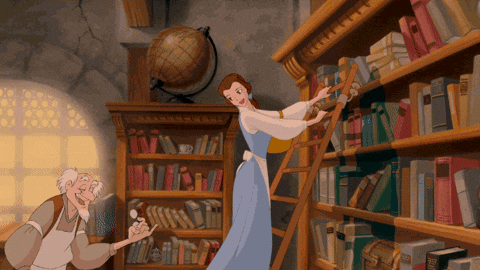 How To Participate
No sign up required - for the duration of 1st April until the 31st May (11:59pm EST), we're asking characters to create, trade, steal or find documents to be submitted to Sapient's library. All documents should be IC'ly acquired (criteria for threads outlined below in submission) and should be written by a Luperci.
Contents of the documents can be absolutely anything from fiction to boring statistics on how often it rains. They can be highly accurate or hilariously inaccurate - they can be neatly written or so badly written no one else can read it. The length of the document is irrelevant, so get creative and help us line our bookshelves with some fun new content!
Examples:
Recipies for cooking.
Drawings to help educate people on how to identify different flower types.
Descriptions and tutorials on how to use various weapons.
Methodology on how to make a chair.
Submitting
To submit a document, you must have one relevant thread. Please reply to this thread with the form filled in for each document - remember to come back and keep your post updated with all your documents as you go!
The thread should have a minimum of two posts.
Minimal word account should total 500 words.
Clear intent to creating/acquiring/finding the document.
Code: Select all

[b]Document Type:[/b] Scroll, Piece of Paper, Book, Journal, Etc.
[b]Document Title:[/b]
[b]Document Author:[/b] (must be written by a canine, npc or played)
[b]Summary of Document Contents:[/b]
[b]Icon or document description:[/b]
Prizes
Remember to update your posts and keep track of your entries. Submission ends 31st May (11:59pm EST) and winners will be announced 1st June.
The overall winner gets to formally name Sapient's library (we are already dreading this!) and of course, will also win a custom permanent title.
Everyone can net 20 pack game points for every document submitted (pending meeting submission criteria) -- stock up on some serious pack game points to buy things from the pack's game!!