April 2018 Newspost
Sunflowers from the Stars
Well, suffice it to say, no one saw that coming.. Fortunately, none of those scary, terrifying sunflowers from space have landed too close to the Court, but it's also a good opportunity for you guys to come back and bring the Royals information on the strange phenomena. Participation is not mandatory but it's a great chance to get some tasty little plots going, and if it's one thing the nobility are always known for, it's for being greedy. ;>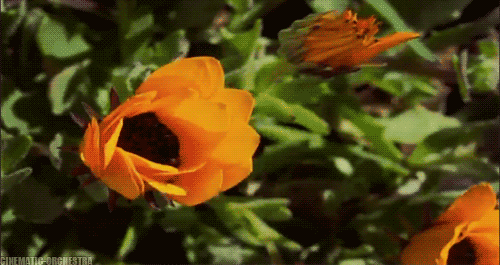 Prompts and Prizes
Anyone may submit threads for the prompts, they're not quite like our housing event, and function as the usual types of prompts! Each prompt is worth 15 points following completion rules on top of any other possible points to earn from the pack game. RO's are allowed but we strongly encourage you to thread with other members of the pack (or even strangers that don't belong to the Court).
If you complete all the prompts, you will earn a free art of a character of your choosing! If you have already started a thread that could fulfill the prompt, you may use it for said prompt.
Prompts
Discover the flowers and report back to a member of the pack, be it a leader, councilor, or anyone who is willing to listen about giant stalks of flowers.
Attempt to discern what the actual heck they are, maybe by getting way too close or maybe by being prudent and staring at them from atop a hill. There's something awfully odd about how they smell...
Oh no, terrible things happen near these things!? Is that a stranger that needs help? Oh my! Save them! Or are you the one who needs to be saved?
Bonus Prompt
(not required for art prize)
Return to the scene of the floral growth after they have died or are dying (May 1-5+), and try to figure out what on earth they are. Cut them, burn them, gather the secretions, whatever you need. All in the name of science.
The housing must go on..
Do not forget that we are trying to build a new set of homes for us all! What have you done to help your fellow Courtier? Take a look!.