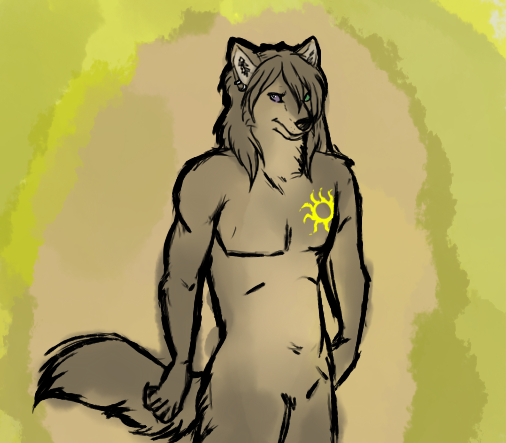 ooc:
Other languages has never been his forte, heck he struggled to speak English properly with his heavy accent. Learning basic AniWayan would help him associate better with the tribe, especially some of the older members that were from the original Great Tribe. Between Gemma and her friend here he would surely be fluent within a few months.
He was trying, no one could accuse him of not. The words were foreign to him, hard to wrap his tongue around and given his accent it was understandable that he was mangling most of these words that were being taught to him. To her credit the woman didn't laugh or mock him. Instead she carefully enunciated each word for him, 'Uli-hel-is-di', he was focusing hard, brows drawn together over one blind and one sharp eye.
"Uli..hel..us..di.' He cursed to himself as he again screwed up the word, "Uli..hel..is..di." This time a bark of laughter as triumph flowed through him. It was such a small thing but for Lorenzo, anything good was smiled upon, especially considering the tension back home. In truth he had come here for a few days to escape it, he could breathe easier without her disapproving stare on him.