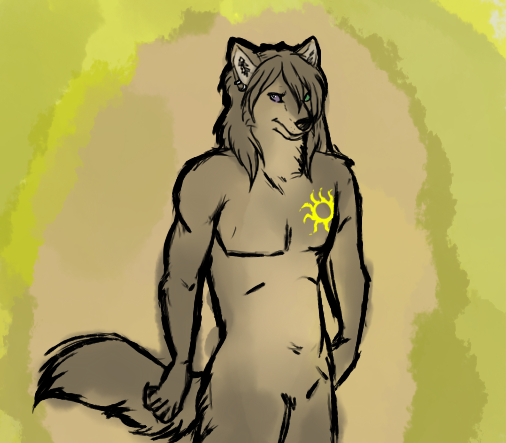 ooc: Late June
Defense was well on his mind but so too was offense. As the saying often went, the best defense was a good offense. The behemoth had gotten himself to thinking, his plans for the traps and improvements to the wall had been taking a good turn, but there were other areas that were lacking. In specifics, if Casa ever had to ride to war, they had precious few horses trained for battle. One of them was Luca's horse, and too Lyris' horse was trained too he believed. But seeking the knowledge took him towards the stables.
One seeing eye took in their accommodations, split in two. Beyond them the main gates rose with majesty above even Lorenzo's tall head. Their garrisons stood proudly before him as the sun rained down its warmth upon the Fort. Casa was strong, they had strength. The cloak about his shoulders and mace tied to his belt showcased the male as a warrior, the scarred body and no nonsense glare a he watched the sun climb higher and higher into the sky. The morning was well under way and he sighed deeply.
The deep colored material flower abut his ankles and knees as he approached the one, the main one with doors opened to the air. The horses were free ranging most of the time, confined within the Fort's walls.
The one he sought, wore neither leathers nor cloak adoring her shoulders. She was a pure blemish with but a simple band to hold her weapon. Her viciously sharp face wore the expression he most often saw upon himself in the mirror. The behemoth's approach was neither silenced nor contained, he was impossible to hide against the backdrop of Casa's shops and houses. "Cavallo. We must speak."