[--]
:DD Tem and Alder should go to VN together -nodnod-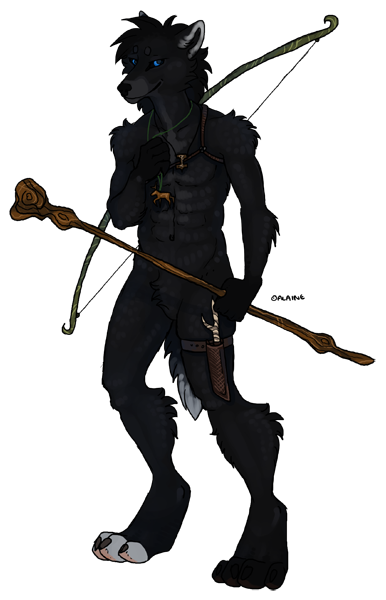 Teme Optime is by Alaine!
His hand was given a rough shake and Temeraire returned it before withdrawing the appendage. There was always an uncertain moment when first meeting another, where it was never quite certain whether this would be an easy conversation or not. Tem felt that he was a good judge of character and he felt rather at ease with the tall male who'd exited the stables at his call. His question seemed a little silly now that Alder answered, revealing that there probably wasn't another in the Court who knew more about the stables. He chuckled softly, before giving a nod to himself. "Well then, it seems like I caught the right man for my questions." He offered quietly.

The other continued and Temeraire felt his eyebrows raise, an almost shocked expression on his face. It sort of confirmed his suspicions- he knew very little about this place, where no matter how far he went from Vinátta, there was a connection. In some ways it made him feel a little better- there was always a link to home no matter how tenuous. "Anu and Tayui... and I met your brother Oak a few times; he's a good fighter." The male commented, thinking on the axe the red male wielded. The others question caused him to look up, a rueful smile on his face. "Wanderlust." He offered simply, before continuing. "My father and stepmother are the leaders of Vinátta and a great number of cousins and siblings populate Vinátta. I felt the need to find my own path and at the moment, thats away from them." He revealed. In truth, there was no hard feelings between the shadow male and the rest of his family, but deep down there was always the thought that he wasn't really part of their family- his mother was not mated to his father and his brothers and sister were only half siblings.

Pushing such thoughts away, the dark male looked back towards the Marshal. "Am I keeping you from anything? I had a few questions about the stables and the horses." He asked, looking around as if to spot another task that may have absorbed the others time before his arrival.