Fall for the Court
Welcome to Autumn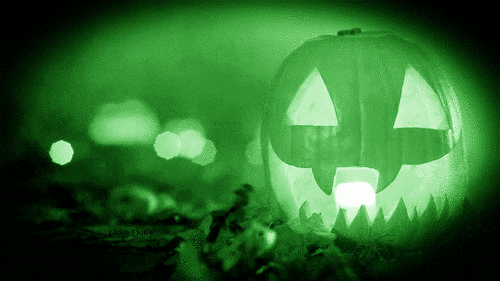 It's a spooky time of year, as the harvest comes to a close and the bats come out of their caves in droves. The sun is out for less and less time a day, increasing the darkness that seems to ooze from every corner of the Court during the night. But it's not all doom and gloom, as the apples ripen, the late grapes are harvested, and the hay is stored for the winter months when grass is unavailable for our equine companions. There's plenty to do and plenty to earn. Hopefully this will be a season to remember, with all sorts of mischief up for the making.
Raffle
The style of this particular event will be -drumroll- a raffle! We know you lot liked our last one, so we decided to expand it considering the newest members to the Court. We're slowly becoming a spookier lot, so it's a good time to get in the spirit of the season.
How to earn raffle entries
Every post made for this event will be eligable to enter into the raffle. However, we are doing things a little differently than before. For a post to count as an entry, it must be more than 200 words. Every 100 words past 200 WC will earn you an extra raffle entry. So, if you write a 435 word post, that is three raffle entries. One entry for 200 WC minimum, two entries for the extra 200 words. If you have any questions, please ask!
Does this count for the FtF part of the Housing Event?
Yes! If you can fulfill one of the categories for the fill-the-forum portion of the event, you may submit it there as well!
Extra ways to earn raffle entries
We have a couple of ways to earn raffle entries, because it's more fun with a lot of random names in the generators.
Fall Words Table
Use one of the following words in your post for a bonus raffle entry. Only five words may be claimed per post. Word tense variation and plural forms are allowed.
| | | | | |
| --- | --- | --- | --- | --- |
| Cobweb | Spook | Shriek | Forage | Chill |
| Conker | Ghoul | Creep | Ripe | Cornucopia |
| Spider | Skull | Scuttle | Russet | Bat |
| Apple | Ooze | Harvest | Pumpkin | Costume |
Word of the Day
For those of you who are extra hungry for prizes, you can use the Word of the Day (dictionary.com only) in your post to earn a bonus raffle entry. This must be clearly marked as WotD to count. This can be used congruent to the Fall Words Table bonus.
Thread Prompt Generator
If you use the thread prompt generator, you will earn an extra raffle entry.
Submitting Threads
If you want to submit these as per thread, that is perfectly fine! Simply reply to this thread once and edit in your posts. We will not be running the raffle selectors until November 20th, so you have plenty of time to get posts and submissions in.
Alternatively, if you want to submit a spreadsheet, that is also perfectly acceptable and highly encouraged for ease of organization.
If you do not want to use a spreadsheet, we have sample forms here you may use and modify as you see fit.
Template
for individual posts
Template
for individual posts
Template
for thread submission

Code: Select all

[b]Post[/b]: Link
[b]Word Count[/b]: #
[b]WotD?[/b]:
[b]Bonus Word?[/b]:
[b]Total Raffle Entries[/b]:

Code: Select all

[url=posturl]Post[/url] # WC (#EntriesEarned) + (WotD) + (Bonus Word)= Total Entries

Code: Select all

[b]Thread[/b]: Title
[b]Post Word Counts[/b]: [url=posturl]WC[/url], [url=posturl]WC[/url]
[b]WotD[/b]: [url=posturl]Word[/url], [url=posturl]Word[/url]
[b]Bonus Word?[/b]: [url=posturl]Word[/url], [url=posturl]Word[/url]
[b]Thread Generator[/b]: Yes/No
[b]Total Raffle Entries[/b]:
Raffles
As we did with the previous art raffle, every time the raffle entries exceed 50 entries, another prize is added to the raffle, so there are plenty of chances for people to win!
Title Raffle - Permanent Title
Icon Raffle - Permanent Icon
Jasmae Art Raffle - Commissioned Art Piece (Character of Choice)
Entering a Raffle
In addition to your thread submissions, you can add your raffle entry distribution in the same reply using the following form. Otherwise, PM the pack account your entry forms when you are done submitting threads for entries. You are free to distribute your entries however you wish.
Code: Select all

[b]Icon Raffle[/b]
[u]Entries[/u]:
[b]Title Raffle[/b]
[u]Entries[/u]:
[b]Art Raffle[/b]
[u]Entries[/u]: