News & Updates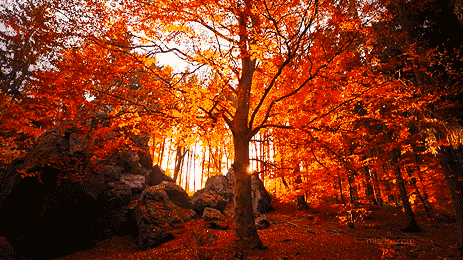 Happy November!
Fall is in full swing, and we have a few cool things for you guys this November! :) Pull your coat a little tighter, make some hot chocolate, get out your leaf-stomping boots, and check out what we have in store below!
Loner Groups: A Trial Run
We recently got a suggestion about creating "loner groups" -- while loners have been able to form independent groups for some time, these groups are heavily restricted and don't get any "official" recognition. The suggestion was to give groups more legitimacy and visibility to encourage participation.
This is a trial run of the system, and will run for a few months. At the end of the trial, we'll decide whether the system can be implemented as-is, needs adjustments, or is worth keeping around at all.
» Read more about Loner Groups!
Character Request Rejection Modification
We've always had questions about why character requests were denied, and we think this is due to misunderstandings o the "re-request in 2 weeks" recommendation. 2 weeks from a request denial is the minimum amount of time one can wait before requesting again - this doesn't mean that it's the amount of time one should wait! Many times, we'd like to see a longer period of solid activity, such as 4 or even 6 weeks.
As a result, we've changed a minor aspect of our request rejections; now, when receiving a rejection PM, we will advise players of the best time to wait before requesting again, given that their new numbers are solid and within our activity expectations.
PSA: Purebred Dogs No Longer Allowed
It has been almost 30 years since the human extinction. At this point, purebred dogs should no longer exist and we will start disallowing them as new characters in the game. Even the most strictly kept and closed off communities will have had crossbreeding at this point, whether on purpose or by accident, or else rampant inbreeding would have dwindled their populations.
Aside from longstanding exceptions (unviable post-apocalyptic breeds), characters can still look like purebreds. They just can't actually be purebred. A character can look like a German shepherd, but must be a shepherd mix, etc.
HAPPY 16th BIRTHDAY, 'SOULS
YOU CAN DRIVE NOW!!
Birthday Raffle: Voting!
There's another birthday raffle this year, and you can enter by voting for 'Souls on the topsites! :) Check it out and see what kind of cool prizes you can win!
New Birthday Art & Skin!
New birthday art! You can download a big version of it here, which should be big enough to work as a wallpaper for most desktops. There's also, of course, a new birthday skin, which is now set as the default. We hope you guys enjoy!
'Souls Store Update
After a brief stint on Tictail as a shop platform, the 'Souls Store is finally self-hosted!
This doesn't really change much for users, though you'll no longer have to supply a filler address when buying digital goods (board perks like titles and icons), have more space for purchase notes, and just an overall nicer buying experience. :) Poke around, check it out, and let us know if anything looks or acts weird!
To celebrate the new shop, acrylic charms are on sale! And brand new shiny Reginald emoji sticker sheets are up for preorder! The original painting of this year's birthday art is also for sale. :O