News & Updates
Happy December!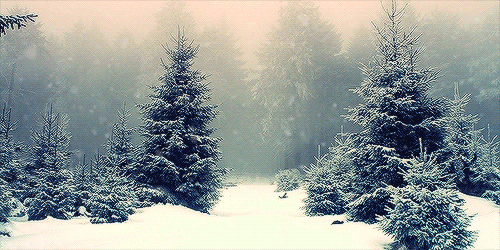 Get out your Santa hats and menorahs, because it's the ultimate holiday season! Why not build a snowman or have a snowball fight in these cold days - or maybe you prefer to have a delicious warm cup of hot chocolate and look at the snow from inside! :)
Secret Santa
Oh, boy, it's the most wonderful time of the year and it is once again time for Secret Santa!! Read up on all the details right here, ho ho!
New Skins + Mobile Skin Edit
The mobile skin has been changed to disable graphic tables, as they often stretched the forum and caused it to be hard to read on mobile. In addition to that, four new skins are available for 'Soulsters to enjoy! :)
'Incognito': This skin has no header, hides avatars/signatures, disables graphic tables, and has a neutral color scheme. This is designed for browsing 'Souls more discreetly, so browse away! ;)
High-Vis Skins: We now have two "high-vis" skins - one dark and one light. These feature high contrast and large fonts for ease of use and sight.
'Futility of Time': There's also a new regular skin out, too, called 'Futility of Time'! Enjoy!
As always, let us know if anything looks or behaves weird on a particular skin!
Setting Generator
We now have a Setting Generator, which is similar to the Character Generator, but for thread prompts and settings! :) We have a lot of juicy stuff for you in there, so go ahead and generate some thread prompts!
Slot and Puppy Re-Requests
There's been some confusion, with both members and staff, about the level of leniency that we give regarding re-requests. To simplify things, now that the activity checker is available to everyone, re-requests will be evaluated as though they were initial requests. We recommend that you not request if you run the checker and see any 'Inactive' or 'Dismal' brackets, especially on lower numbered requests (third slot VS eighth slot) as it will probably be rejected.
Staff Updates
We'd like to congratulate and welcome Songbird to our moderator team and staff! :) Songbird has been an exemplary member of the board for a long time and she has shown time and time again that she is extremely dedicated to 'Souls. We believe that she will be a superb addition to our staff team. Congratulations! :D
Spotlights for December 2017
Spotlight Soul
Our Spotlight Souls this month are the members of Inferni and Salsola! Both packs' member bases have been particularly active and involved with the war that led up to Inferni moving back to the Bleeding Souls territory, alongside a heaping of juicy plots to gossip about. The leadership teams of the two packs worked diligently to keep the events fun for their members, and it shows! Congratulations to everyone!
Community Soul
This month's Community Soul is Songbird ! Song is extremely dedicated to 'Souls and her pack, frequently engages the community on the forum and in the Discord chat, and makes sure that everyone's birthday is celebrated! She's also our newest moderator! ;D
Soldier of Love
This month's soldier is El, once again! Thank you for your dedication to voting and 'Souls! <3 <3