Spotlights for March 2020
Spotlight Soul
The Spotlight Soul for February is Kalypso Savoy (Gen)! She has risen quickly through the ranks of New Caledonia since joining and has forged relationships that are complicated and twisted - just like her secret heart. Kalypso has been especially driven and active in pursuing her goals with ambition and protecting her new home with zeal. She's making the most out of her life as an ex-Reine!
Soldier of Love
Another month of rousing back and forth in the voting topic! Congratulations to Shannah for coming out as most consistent in a triumphant return victory! The avatar artist this month is Mandi! Please remember to PM to claim your prize within five days!
Featured Pack Adoptable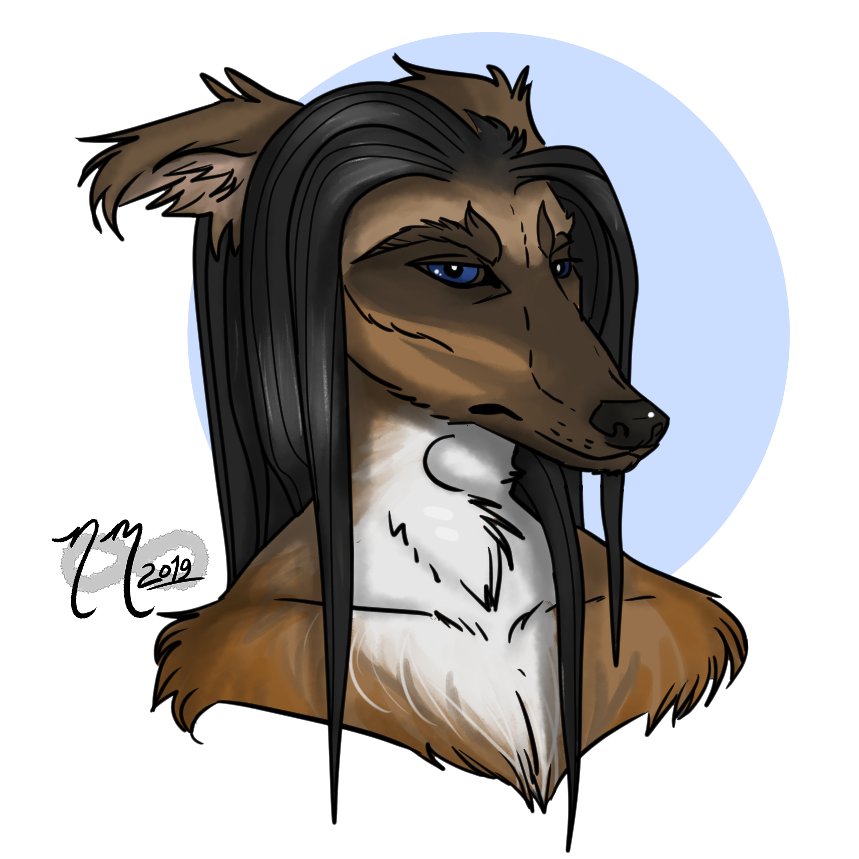 This month's featured character is Inuven Bata of New Caledonia. Pledged to Taur, Inuven Bata fought valiantly against their foes during the great war as a Commander. He walks with a slight limp now, but this does not stop him from spending as much time as possible in the forest. Inuven was in love with a woman from Lorn who was killed before they could confess their love to one another.

Inuven does have connections to New Caledonia in Vegard, a young boy that he saved from certain starvation while still living in the old country. Inuven has long, inky black hair that he wears unbound and has eyes the color of sapphires. Inuven Bata was Iomair's best friend prior to the war.

News & Updates
The worst of winter is behind us! Things can only improve from here! :))) Except for spring-forward, nobody likes that.

Enjoy the improving weather, 'Souls!
New Discord Channel: #soulsverse
A cool new place to talk about the apocalypse! Wait -- did you notice? We added a new channel to the Discord to post all your post-apocalyptic and writing inspiration, resources, and discussion.
It's sometimes easy to forget the overarching setting of the game given how developed some of our local areas are these days, so visuals can really help! Sharing resources about making tools, foraging medicinal plants, and other skills that require some research is also great! And finally, writing inspiration and word nerdery can be great at sparking a muse when you're in that post-SoSu slump, even if it's already a month later. ;)
Forum Highlight: Wiki-Collaboration & Questions and Help
We're glad to see more folks using the #wiki-collab channel of the Discord, but we think it worth reminding that there's a forum for it too! Chat discussions are great for getting started on and springboarding ideas, but forum threads are more organised, easier to refer back to, and better for long-form text like drafts of text or lists.
Similarly, while #help is great for quick yes/no answers to simple realism questions and checks, we super encourage use of Questions & Help for topics which can have more nuances or discussion points. Having answers in Q&H make it much easier for others to refer back to them later and for staff to link when answering similar questions in the future!
SoSuWriMo Prize Status
If your bet was for completion and delivery within the month, you lose this year!! Will next month be the month???