Inferni

Event: Summer Hijinks!

'Souls has coyotes stereotyped as bloodthirsty scavengers and warmongers—but hey, we're better than that, aren't we? The adaptability and cunning of coyotes is something celebrated in many cultures, and something for Inferni to use to its advantage. After all, what's wrong with a little chaos?
What's This?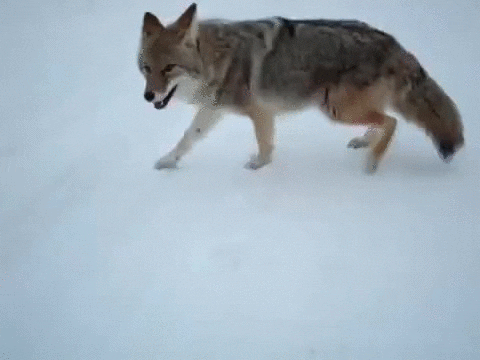 With summer (and for some of us, summer vacation) around the corner, we thought that it would be nice to have a little fun this month with a light-hearted event! ;)
Many moons ago, survey-takers mentioned that they liked the idea of Inferni's archetype becoming that of opportunistic tricksters, those who cause trouble for their own gain but aren't necessarily violent and warring (most of the time). We love the idea of taking the clan in that direction, and so we wanted to test the waters by encouraging you guys to get out there and create some mischief!
The point of this event is to wreak havoc in whatever way you can. Swipe shinies out from under a lone trader's nose, mock a dumb wolf from the safety of a tall pine, even prank too-serious clanmates for some entertainment! Funny threads are encouraged, but so are dramatic ones; after all, not every coyote is going to get away scot-free...
This is an extremely free-form event, an opportunity to get game points and prizes just by writing some entertaining stuff! Get out there and come up with a great trick, prank, jape, or scheme!
Rules and Information
Points, Prizes, and Things to Earn
Get 10 game points for starting or joining (i.e., your first reply to) a thread related to the event!
Earn an extra 3 game points for every reply after your first to an event-related thread.
Related Co-Ranks: Jester, Performer, Arbiter, Spy, Digger, Poisoner, Diplomat, Scavenger, and more!
More Points?: Remember, other Inferni game points may apply! Show Examples
Nominations
At the end of the contest, players will nominate their favorite characters/threads in certain categories. The winner of each category will receive a puntastic three-month temporary title. The categories are as follows:
Wily Trickster: the coyote who pulled off the most successful/hilarious/ingenious trick.
Disaster King/Queen: the coyote who flubbed their trick, or maybe pushed it too far.
Unlucky/Lucky Victim: the best reaction to being pranked -- good, bad, or hilariously stoic.
Plot Twist: the trick that had the most unexpected result.
Nominations should be sent to the Inferni OOC account. You can nominate up to two characters/threads per category, and you cannot nominate yourself. Nominations will also count as votes -- so, for example, the character with the most "Wily Trickster" nominations will win that category! Leaders will act as tie-breakers. Incomplete threads will be disqualified.
Art Raffle and Grand Prize
In addition to game points and nominations, players will get the chance to earn silly art from Mini and Lin! One completed thread = one raffle "ticket!" There will be two winners for this one.
The player who submits the most completed threads will win a Lupus fullbody by Raze!
Dates
July 31: The event wraps up. Laugh submissions close. Only threads completed by this date are eligible for the thread nominations, raffles, and grand prizes!
August 7: Last call for thread nominations!
August 10: Winners are announced!
August 31: Throw bricks at Raze if the art prizes aren't done!
FAQ
Does this count for the Rex III plot?
No, unless you want to run your own mini-plot based on the event by leadership (e.g., a series of threads revolving around the theft of a valuable item for the clan).
Do completion rules apply?
Yes, you must write at least 1,000 words for a thread to count toward nominations, raffles, and art prizes. Threads need not be completed to earn pack game points.
How do I submit points for this mini-plot?
Note them in your game points log -- there's no need to report these points otherwise.
OOC Laugh Submission
Wait, there's more! Even if you don't have the time to partake in threads this month, you can partake in the shenanigans by submitting laughs to the OOC account!
These can be anything from silly doodles making fun of Inferni characters, to cheesy puns, to knock-knock jokes, to memes and "lolcoyotes" -- just as long as they're related to Inferni! Some of the wittiest (and most concise) puns might make it as temporary title prizes. ;)
Every player who submits at least one laugh will receive a derpy chibi from Raze! This wraps up on July 31st just like thread submissions!