Cirque de Miracles
HAPPY BIRTHDAY CDM!
The court is now 8 years old, so that means a few nice things coming around. It may be a quiet birthday, but that does not mean it is any less of an accomplishment! Thank you guys for your continued support in the Court. Here's to another year of doggy mischief! ;)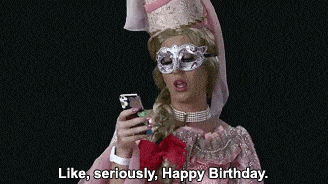 Goodbyes
Unfortunately, we were not spared a loss of more life during the plague event. While the thread was backdated, please be aware that we lost our pNPC Madilyn. :'c
Outpost
While the sickness has run its course, and the pack mourns the loss of a loved soul, life must continue on. There will be festivities in the future, but for the moment, all is finally quiet as the sniffles fade away. However, there is plenty still that's going on for you to do before then!
The Court is looking to expand into the trading town of Portland, hoping to boost interest in the pack and bring wealth into the rather quiet rural pack. A trip will be planned for the spring to set up the outpost and to return with supplies, goods, and luxuries. Many of these travelers will remain behind to maintain the outpost in hopes of attracting new members as well as facilitating trade between the Court and Portland merchants.
For more information on the Outpost itself, see the wiki page.
Travelers
If you are interested in having your character join the travelers, reply here to be included. If you want your character to obtain goods but do not want to send them on the lengthy trip from Nova Scotia, reply with the following form:
Code: Select all

[b]Character:[/b] (Name)
[b]Traveling:[/b] (yes/no)
[b]Trade:[/b] (What are you looking to sell/gain)

The following members of the Court are traveling with the group, categorized accordingly.
Staying

Pascal Sadira
Ariadne Arcanum
Aithne Marino
Eugene Sadira
Valencia Catori

Returning Home

Silvano Sadira
Alessan Stormbringer
Thyri Dawnbringer
Serena Marino
Kalypso Savoy
Myrtle Greenwood
Joining them in July will be Charli Mentoi and Marya Nezali after they hear of the outpost while the Caravan stops nearby. But that's not all! Also joining them will be a large handful of others! We'll be announcing when there is more information about these members at a later date.
Length of Absence & Timetable
As this is a lengthy trip, these are characters that will be absent for about 3 weeks. They depart on June 16th and reach the Outpost location sometime on June 22nd. The next week is spent setting up, cleaning, and trading for goods in Portland to the south. The returning members prep for departure on June 28th, departing the morning of the 29th, and will arrive back home on July 5th with new goods and new faces.
Outpost Name
All in all, we need a name for our outpost. PM or use the following Survey to submit your Outpost names to be voted upon at a later date. You may enter a maximum of 3 suggestions, and each suggestion is worth 15 points. Deadline for submissions is June 15th, so get cracking!