About
Phew~ It is finally here -- we all hope you like what goodies we have for you and would like to thank everyone for their patience whilst we worked on things (and broke them), haha! As always, if you have any questions about new content or if something looks off, poke a leader to let us know :D
So yes! This month we've got a fair few new goodies rolling out for you, so please have a read and enjoy the new content!
Additionally, we'd like to give a shout out to the helpers who have been helping leaders out this month with various things: Myst, Vida and Nina, you all rock ♥♥ For all of the help you've given us, we're awarding you each 50 pack game points!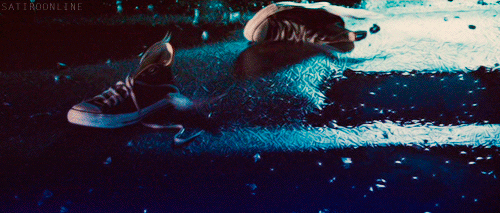 Literally Literature
Like, Literally Looks Like Lots of Literature LOLOL. Ok, ok, on a more serious note, if you haven't already, go check out our new IC event that will be running 1st April until the 31st May. This event is great for those looking to get involved in either Envoy or AoS pursuits, so we strongly recommend you take advantage of it!
Upon the completion of this event, we will be creating a wiki page to display all the lovely new contents of our Library, so please help us fill our library's bookshelves with some varied and interesting content!
AoS Update
The freeze on Areas of Study has been lifted; you may now resume submitting and request Areas of Study, hooray! Why the freeze? Well, we're glad you asked! Considering the release of Envoys (Read blow), Areas of study were amended to better target scholarly pursuits :D
Areas of study are now exactly what they say on the label: a subject that your character is studying! To earn an AoS your character should develop a new method, research a subject, observe something, whatever they want to study and do.... then document it for others to learn from!
For more information on the changes, please read the amended page info!
Top Poster Update
Alas, with the introduction of our Envoys, Sapient will be discontinuing the top poster icon. But the motivator will live on as a cheap, purchasable icon in Sapient's game, for those who want to carry the whip with them on a more permanent basis.
Goodbye our beloved motivator!
Whilst we won't be awarding an icon for top poster anymore, you can still earn points for ranking within the top three each month. Aside from the removal of the icon, nothing else has changed on this front.
Other Updates
Along with the above, a few additional website pages have received a bit of a facelift and now hopefully are much easier to navigate and understand!
If we've missed something or perhaps something doesn't look right/work, hard refresh first and if that doesn't fix it, let us know!
We also cleaned up out rank table, announcement box and maintenance table! It should now be more mobile friendly and look cleaner on desktop~~ Remember to hard refresh to load the new css for these!
The Tool Box -- Sapient's version of Catacombs, has been temporarily closed. Look forward to the new and improved version that should be live soon ;)
Envoys
Introducing our new cultural aspect: Envoys. So what are these strange new creatures?! Envoys are a representative of Sapient acting on behalf of the pack, engaging in diplomatic and trading measures with foreign establishments. Convoys are sent to foreign packs typically every two months, consisting of volunteer Sapiens or ranked Envoys, with the intent to better pack relations and increase trade between Sapient and others.
For more information on Envoys, how to start earning your Envoy Calibers and get your hands on a stunning uniform, click here to view the Envoy website page.
Envoy Expedition: MV and IF
If you haven't already, check out the envoy information page. Each group will consist of two mediators, two military and of course, two merchants.
Any Sapien can join in, regardless of if you are looking to earn an Envoy caliber or not. Sign-ups are first come first serve; once a group is full, leadership will PM you with the relevant information for your group. Please do not start threads until you receive this pm.
Signup Form
Code:

[b]Character Name:[/b]
[b]Expedition:[/b] IF or MV
[b]Role:[/b] Mediator, Military, Merchant