SL Secret Santa Drop-Off Thread
➤ A Time of Bribes Gifts and Cheer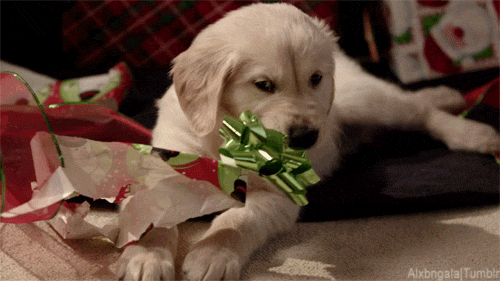 Hello and welcome to the S³ Drop-off Thread! If you're taking a look here, it's most likely because you are participating in our Yuletide gift-giving tradition, is that right? Well, look no further - just drop your gift off here following the information below, and you can be on your merry way!


➤ Drop-Off Guidelines
How Does it Work?
By this time, all Salsolan participants have been anonymously assigned an unknowing IC giftee. Gift givers should consider their giftee's character and preferences carefully whilst coming up with an appropriate gift. Once you have chosen your perfect present, check the rules below and then fill out the form to reply to this post.
Rules
You're required to reciprocate: you'll be receiving a gift, so you should be providing a gift.
You do not need to engage in an actual played-out thread for this exchange. It's primarily for fun and to encourage closeness/interaction/fun between Salsola members! You are welcome to keep your participation in the contest as OOC planning if you wish. It's up to you and your partners (person you are giving a gift to, and person you are receiving a gift from) to decide.
Please make sure your actual gift is reasonable and realistic.
You must include at least: a pixel icon OR a non-copyrighted photo reference OR a drawn image AND/OR a 100 word description of your gift! See the 'Souls Resources Page for places you can obtain non-copyrighted images. If you have any questions about whether your image or description are acceptable, please contact the SL Leadership.
December 16th: Drop-off thread has been created! IC threads must be started between this date and Dec 25th, if you plan to aim for the bonus 10 points.
December 25th: Drop-off thread is closed
December 31st: All gifts must have been submitted below. Any IC threads must have been started prior to this date to be awarded bonus points - they do not need to be finished by this date, so don't stress!
If you fail to submit a gift to your giftee on time, you will be banned from participating in the next SL contest. Exemptions may apply - If you know you are going to be unable to fulfill your gift-giving duty, contact SL Leadership as soon as possible to avoid the contest ban.
Form
Please reply to this thread with the filled out form to surprise your giftee with their amazing new present!
Code: Select all

[b]Your Character's Name:[/b] Who will be giving the gift?
[b]Giftee's Name:[/b] Who will be receiving the gift?

[b]Gift Title:[/b] What is your gift? Keep this short-n-sweet, just the name of the item will do.
[b]Gift Description:[/b] (A pixel icon OR a non-copyrighted photo reference OR a drawn image AND/OR a 100 word description of your gift)

[b]IC Delivery Plan:[/b] How will your character be delivering/handing over their gift? I.E leaving it at the door to be found, throwing it through a window, having the giftee over for an elaborate dinner prior to?
[b]Would you like a bonus IC thread?:[/b] Your gift-giving does not have to happen via thread; OOC assumption is also fine. If yes, feel free to get in contact with your giftee directly to discuss having a thread, but make sure to respect their wishes if they choose not to!
➤ Points and Prizes
You can earn a maximum of 50 game points for participating in this contest (20 participant points, 30 possible bonus points)
Obviously, an awesome IC gift for your character!
20 game points for overall participation
BONUS: 15 points for gift-giving IC threads - the usual Thread Prompt Rules apply, max 2x collection (one for giving, one for receiving)
Much love and happy posting - Team Salsola