Hear ye! Hear ye!
A Whole New World!
What's this on the horizon? An expansion?!
New Caledonia has experienced a boom in recent months, all thanks to our new and lovely members- so thanks, guys! We couldn't have gotten here without you! We're elated and anxious to give you the tour, so without further ado, we'd like to introduce you to the newest region of New Caledonia:
The Deadlands!
In the Deadlands you'll uncover the mouth of a cave revealed by the earthquake of month's past. Caledonians intrepid enough to venture forth will soon find the remnants of old rusted machines, cave walls strung with wires, and the dazzling gleam of coarse gold.
To the south the sleepy town of Haven rests long abandoned and in disrepair. Journey through its worn streets and you may be treated to an interesting find: a quaint old bar begging to be once again home to music and indulgence. At the other side of town is a small post office, perhaps someone clever could find a use for it?
To the south you'll find nature continues its steady march breaking the stone buildings of the fallen human civilization. A wrought iron fence rusted and falling in places stands vigil over the weed-choked gravestones of long-forgotten peoples.
Take care Caledonians, I heard there might be a bear lurking around!
Policy Update!
Planning the expansion isn't all we've been up to! It's come to our attention that our co-ranks policies haven't been as clear as we'd hoped so we've taken another look at them and encourage you to do the same! You can read over the new guidelines here.
Word counts for each tier remain the same, however, in order to apply for a co-rank the word count must directly involve the prompt.
Further, in the coming months we aspire to take a closer look at all of our current prompts to ensure that they are both clearly worded and just challenging enough to be both fun and engaging for our players. So stay tuned!
The CdC Tournament
Good luck to all our champions competing in the CdC Tournament! We look forward to watching the events unfold and encourage our other members to join in the fun. That's right, the CdC Tournament is open to spectators from all invited packs! Come cheer your fellows to glory! For Caledonia!
Sneak peek O.O
I wonder.
Spring Spree
Haven't you heard? There's a fun player-run contest right around the corner. You can find all the details here. Why not take our new sub-territories for a spin and work towards some fun prizes!
Troubling Times
We here in NC know times have been tough lately. Whether you're at risk, out of work, or currently isolating at home we wanted to extend our love. We're all in this together; so stay safe, stay at home (if you can). Follow the advice of medical experts. But most of all take care of yourselves both physically and mentally. Wash your hands often, maintain a social distance, don't touch your face, and if you must go out take every precaution. And most of all...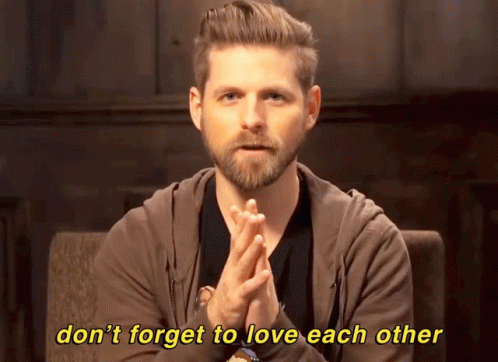 but from a distance, please!
We love you and happy posting!