Curse of the Sanctum
➤ Plot Stage III: A Grand Reckoning
Vengeance is walking.
It has been some moons since the Boss ordained her Shield as royal Inquisitors, and the relentless pursuit of justice (a flexible, dangerous word) began. The persecution of an evil-doer, a murderer culpable of treason and hexes, spread like a plague through the Thistle Kingdom and beyond. At first the vigor was feverish - the Inquisitors searched high and low, uncovering many dirty secrets in their path.
In spite of the revelations surrounding the murder of our dutiful Seer, the Queen remained unconvinced that Delfina was solely responsible for the curse set against her Sanctum Tier. The Heiwa woman's maddened ranting suggested to those in the Coven that she may have been persuaded - possessed, even - by a much stronger source of the Craft. Suspicion rose rife between neighbors and allies, and further nefarious incidents within and around Salsola heightened the need for vengeance.
Yet still the Inquisitors found no proof, no criminal, no scapegoat for the Elphaba's terrible wroth. The Boss and the Erilaz are overheard having a heated argument in the Throne Room. Eavesdroppers whisper about terrible sounds coming from within. It seems the queen's frustration is starting to turn inward, against those who she has chosen to serve and protect.
A pressured, suspenseful air settles over the realm of Salsola. Unified in dread, we wait for the guillotine to fall...
... Until finally, it does. Driven now with dangerous zeal to find someone, anyone, to punish, High Inquisitor O'Riley's violent gaze finally turns beyond the thistle borders. In the Eastern Realms, [M] Salsola finds the first tangible sign of proof — and the first confession.
A memo, delivered by crow and word of mouth, warns all Salsolans to be especially on guard against any Outsiders that are found loitering in the neutral territories east of the Kingdom's realm. Fueled by the increasingly frenzied energy of the Inquisition, Salsola is now actively hostile to loners in the areas surrounding our claim.
The queen calls together her coven beneath the baleful gaze of a heavy harvest moon. The [M] ancient and primeval ritual the witches undertake, seeking fortune in the pack's hunt for the curse-maker, seems to finally pay off when Salsolan scouts come across two loner camps lingering close by our borders. Rumor has it that long-awaited proof of the curse-maker resides among them! Recognizing the potential danger in allowing these to remain, and eagerly pursuing an outlet for our misplaced ire, the Boss permits a plan to raid the encampments.
The Inquisitors - led in two separate squads by Elphaba and O'Riley - gather zealous members to their cause. They are looking for any signs of dangerous witchcraft being practiced in the camps, and have enlisted a number of Salsolans to aid them in capturing the Outsiders for interrogation.
In the early morning following All Hallows Eve, using the fog as cover, the Inquisition finally makes its move. Finally, finally, Salsola has caught a taste of the retribution it craves.
However, one of the encampments refuses to be subdued...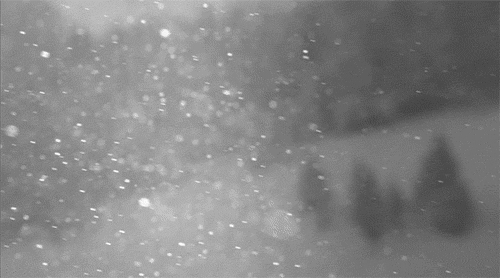 ➤ Sign-Ups
Sign-ups are now closed!
If you are interested in having your character participate in the raids, all you have to do is reply to this thread! Be sure to clearly state your character's name/s. If you have a preference for which group you'd like to join, you are welcome to indicate this, and we will do our best to make sure the groups are balanced.
For players with multiple characters we ask that you indicate your first and second choice for your active participants, in the interest of fairness, as spaces for the raids are limited. Make sure to consider the reasons why your character would volunteer to take part in a potentially dangerous, violent skirmish.
Beyond the raids, however, there are still plenty of options! Preference for these roles will be given to those not participating in the raids.
We are also looking for two groups of scouts (those who will initially find the encampments and report their suspicious activities) in addition to our raiding parties. Please note that these threads will need to be backdated a couple days. :)
Players may also sign up to guard the surviving prisoners. These guards may be asked to be present during questioning, and may also choose to have general threads based around their guard service. We suggest collaborating with a fellow Salsolan in addition to using an NPC, as these shifts would "rotate" to ensure our captives are never left to their own devices! ;>


SCOUTING PARTIES - limit: 4 per group
Party Leader: Idrieus Eternity
Andrew Greygrief
Varda Blacksun
Evelyn de le Ulrich

Party Leader: Kamari Kaiser
Till Van Ulrich-Lykoi
Greed Lykoi
Spartacus Simone Ulrich
RAIDING PARTIES - limit: 6 per group
Elphaba's Squad
Brocade Valentine
Julius Valentine
Kaeli Blacksun
Coaxoch
Grievous Eternity
Krios Revlis (NPC)

O'Riley's Squad
Kamari Kaiser
Jaketta Nocturne
Narcissa Greygrief
Silas del Morte
Aidan Massacre
Igor Kotovo (NPC)
GUARDS - unlimited
Clementine Salcedo
Khael Mwinyi Lykoi
Sebastien Stone

Andrew Greygrief
Varda Blacksun
Aidan Massacre
➤ OOC Note
For the duration of this plot, Salsola will have several temporary NPCs available. Join us in the chat to help decide who gets to live and who dies! >:D
If you wish to use any of the NPCs for threads beyond the raid, please let us know by replying here so we can do our best to work it in. Our tNPCs are only available until November 30th, at which point any survivor/s will be made pNPCs.
Each scouting party leader will receive a small written prompt from us to get their threads started and set the tone. If you are signing up to one of the scouting parties, please note whether or not you are happy to lead it with your character - the highest ranked character who is happy to lead the thread will be chosen, as that makes the most sense IC.
The scouting threads will be taking place canonically on October 31st. The Raid threads will be taking place canonically on November 2nd. As we are taking signups first and there is likely to be a delay before first posts are rolled out, these threads will obviously need to be backdated, so keep that in mind when you are volunteering your characters.
If you haven't already, please be sure to join our Discord Chat. We will be posting regular updates and teasers about Phase III there as it progresses. If you aren't a member of the chat and would like to be, please PM the SL account. Thank you!
➤ Points and Prizes
You can earn a maximum of 50 game points per character for participating in Plot Stage III
+10 game points for every thread related to this story arc (can be counted up to 5 times per character)
Much love and Happy Posting - Team Salsola