PLEASE READ:
Sorry for the extra day on this, guys! This is set for today, November 1st, around 10 am. It is assumed that everyone in here presently, but please PM me or Gen if you feel your character has a valid reason not to be here~
Haskel/Catori Kids: Unless you guys don't like this idea, please assume that Lotte came to her brothers and told them privately of finding their father's body dead, but she omits any mention of Noah or how she brought his body to where Ayita is buried, and then together they did the funeral thing? I just don't really want to thread this out, unless you all want to...
No posting order - Just wait for Gen to post first, please, or 3 days (whichever is first~).
and a voice, with the fear of a child, answers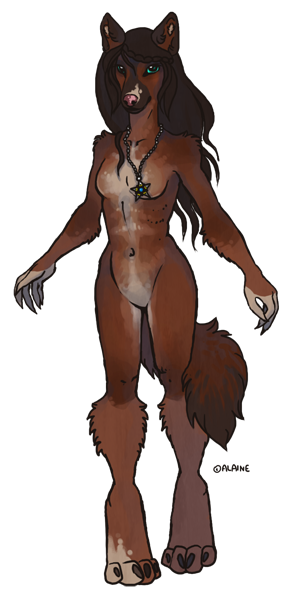 Charlotte had not had the heart to call the pack together for two days. She knew there was a difference in the air, and perhaps the pack could feel it, too. She knew she could not wait any longer than she already had, but the time had been needed to be spent with her family. Lotte had needed the time to freely grieve before fully assuming the role of Queen. She had spoken to Silvano briefly about what had happened so that he would not be surprised, but otherwise, it was only her brothers that were aware of the King's death. The borders were not going unprotected during her family's time of grief, of course; Noah had told her he would remain in the area for a few days to keep them safe until she was ready, and she trusted him, despite having only just met him.
The meeting could not be put off for any longer, though, and Charlotte had felt confident as she had called them together and as she had watched them arrive. Now that she was looking at them all, though, her confidence was waning—fast. Though she had been born here and raised with the possibility of this future, made real by her close proximity to her father in a time of desperate weakness, she worried about their reactions. So, she knew, was Liam, and that did not make her feel much better about it.
"My father is d-dead," she announced, a slight hitch in her voice at the word. It sounded so final, even in the open air outside in the courtyard of the hotel. "He was attacked, but by the time he was found... They were gone. As my first act as Queen," she continued, hesitating only briefly to see if there would be an outcry or lashing out by anyone, "I have spoken with a trusted loner, who has agreed to watch our borders from the outside for a few days longer. We must be extra vigilant, even inside our borders." The words were spoken with passion, a pleading gentleness to her tone.
"Strelein has also passed... Our pack has suffered many great losses lately: my mother, Ayita; Strelein; and now our King. But we're strong and we'll be okay," she encouraged, looking to the young pups of the pack with the unspoken message of thinking for the future. With a yip, she encouraged those around her to join her in a howl, her song sad, mourning the loss of those she loved. She could hear the other voices joining in, one by one, slowly but surely.
440 words
Table code by Raze!