As always, save your posts before submitting them to the board. Don't lose your post if the site goes down while it's trying to send.
'Souls seems to be back up in most places now, but don't be surprised if there's intermittent disruption for the next few hours or so.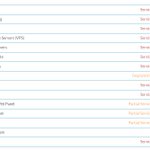 @SeismicMushroom Looks pretty bad. :( Going on 90 minutes of downtime now. pic.twitter.com/5b0tTQXAMJ
'Souls is down. Our host is getting hit by a major DDOS attack across all their services. :( Not much we can do but wait it out.